There are an infinite number of ways to play with your Snowman Sensory Kit. The beauty of an open-ended sensory kit is that the sky is the limit. Therefore, these are just suggestions. These are ideas for ways to play with your child incase you are like me and sometimes have a difficult time coming up with ideas. These suggestions will help develop a child's senses, fine motor skills, as well as their early literacy, math, and science skills. If a suggestion is too easy for your child you can either skip it or increase the difficulty slightly. The same is true if a suggestion is too challenging for your child. You can either skip it or scale it back, but you knw your child best. Follow their lead. The sensory kit most of all should be fun for them and for you.
Early Literacy Activities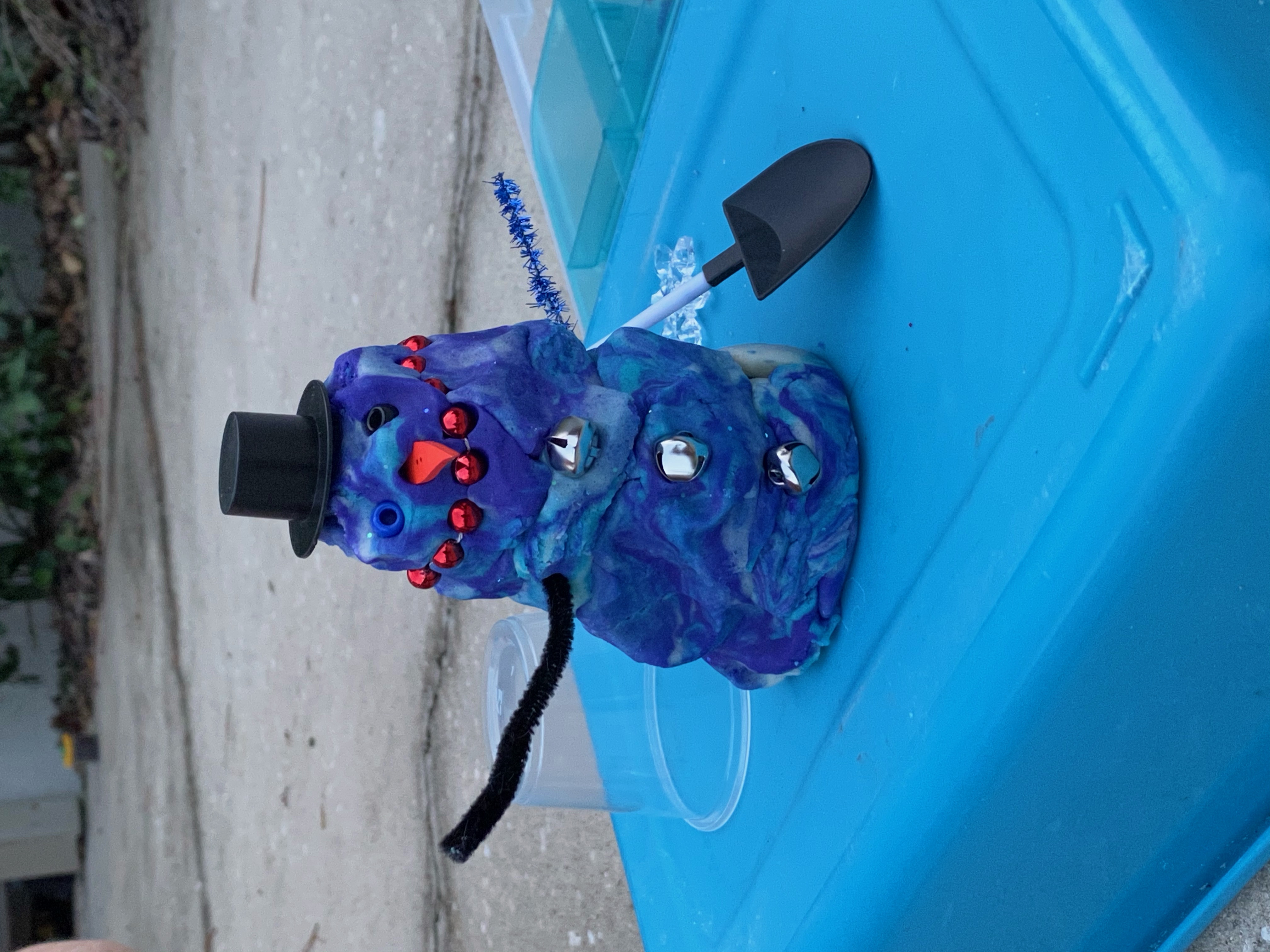 Read the story with your child and then have the child guess or make predictions about what might be in their kit.

Look at the pictures in the story. Have your child point out what they notice on the pages.

While you are reading the story, stop every so often and ask them "What just happened in that part of the story?" Ask them to retell the story to you. Ask them what is their favorite part of

the story.

Recreate the story. Make the biggest snowman ever! Try making it a "competition" and then suggesting they work with you or their siblings to see if they can make an even bigger snowman, just like in the story.
STEM Activities
Sort objects based on their color, their size, or whether an object is hard or soft.

Try connecting objects. Can they make "snowballs" and connect them to make a snowman?

For excellent fine motor practice, try threading the beads or bells onto the pipe cleaners. Try sticking pipe cleaners into the sensory dough and then threading the beads onto it or break out your Cheerios and thread those. Then enjoy a yummy snack as you continue to play.

Place things into empty sensory dough containers, take things out of the containers. Use the containers to help sort objects. Count the objects as you take them out of the containers.

Put the beads in an empty sensory dough container, and shake it. Listen to the sound it makes. Place cotton balls, bells, snowflakes, hats or any other object in another container and shake it. Compare the sounds. Try making a loud sound, a soft sound,a fast and a slow sound.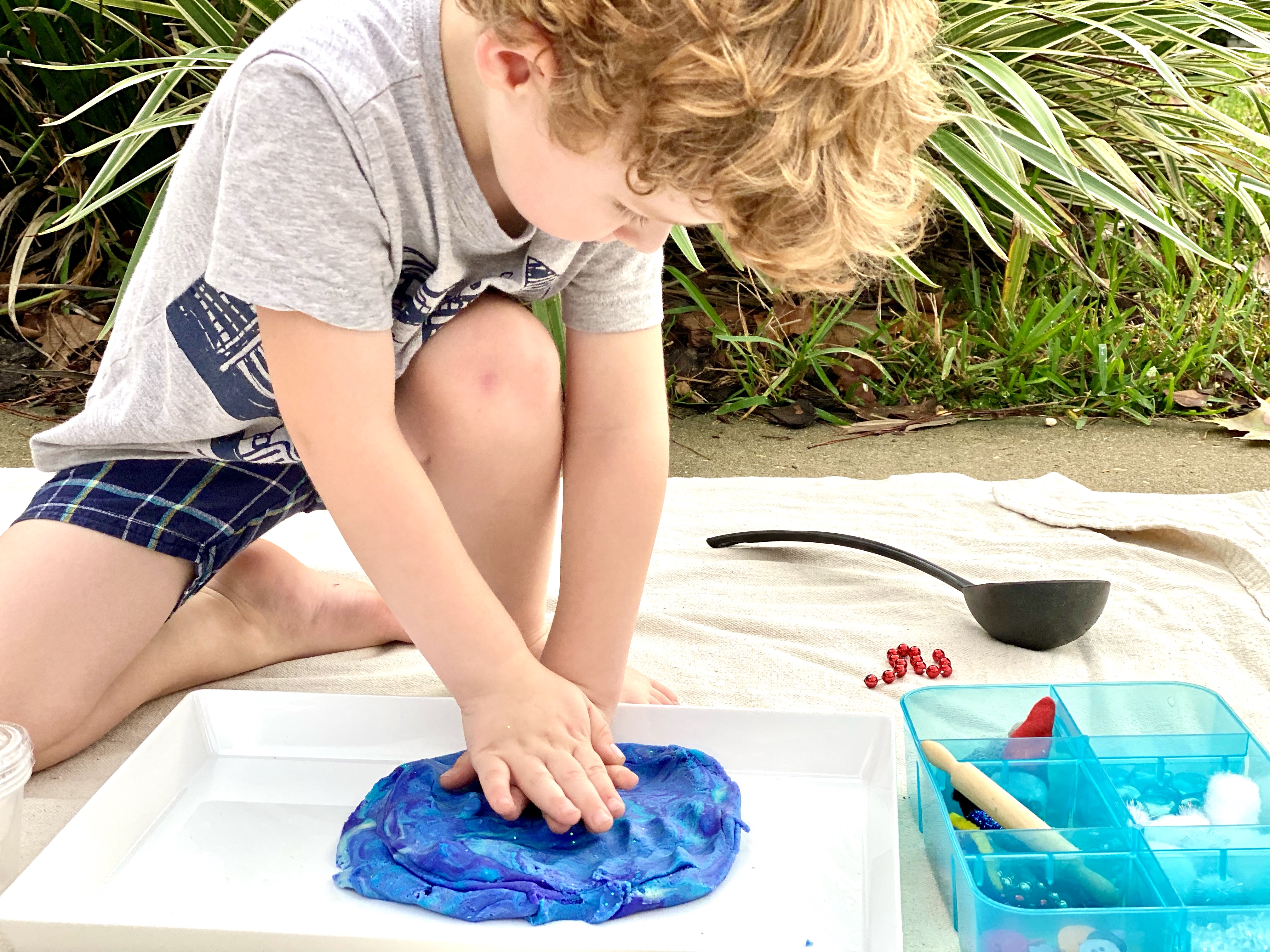 Creative Play Ideas
Use the dough cutters to make snowmen and snowflakes. Decorate them with various objects. Make "pizza" or anything else your child can think of with their dough. Use the rolling pin to flatten out the dough.

Let your child play and explore without interruption and then join in when they ask.

Introduce the objects one type at a time. Let them play to their hearts content with the one type of object. Then the next time you bring out the Snowman Kit, introduce another accessory. Then after several play sessions include all the objects.
What other amazing and creative ways have you and your family found to play with your Snowman Sensory Kit?