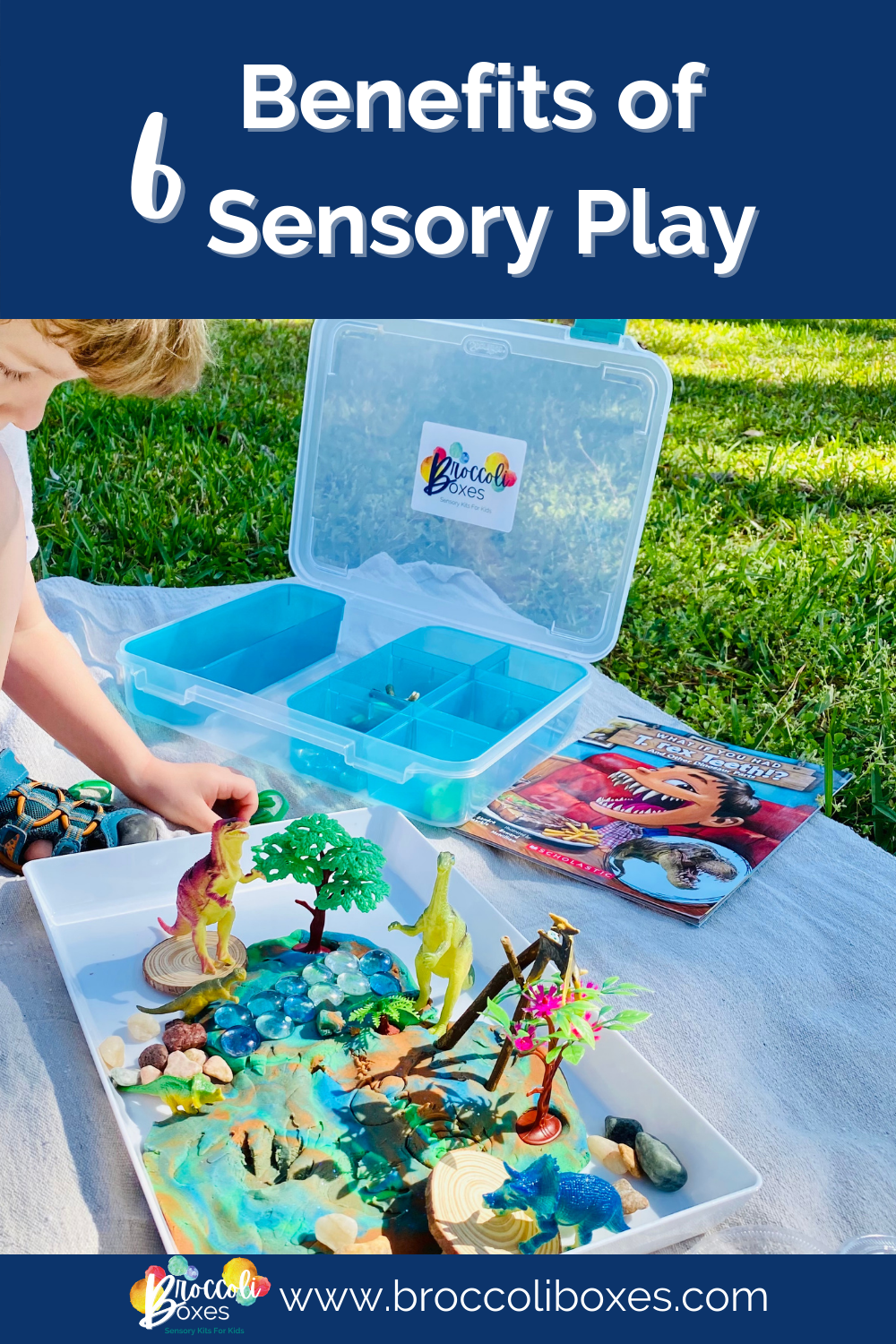 A question I get a lot is What are the benefits of sensory play? or the alternative to that question "What's the big deal about sensory play?"
Sensory play has many benefits including:
It's calming for kids - it can provide an outlet for children to direct their energy towards while giving them something to focus on. In fact, according to

Sensory Intelligence Consulting

, "Sensory activities are wonderful strategies to use in helping children/adults with ADHD in order to get rid of excess energy and to help direct attention to the tasks at hand."
Helps to develop fine motor skills, which are the precursors to handwriting. Sensory play most often involves pinching, pouring, smashing, touching, rolling, sorting and moving actions it requires children to use their hands in very specific and deliberate ways, which strengthens their hand muscles.
Promotes language development - While playing with young children sensory play can be a great time to work on their receptive language skills by giving commands for them to follow (ie: Pinch the play dough, pick up the blue bowl) or by asking them questions like "can you scoop the rice into the cup?". Children can work on sequencing either by being asked to do something first and something next or they can tell the adult playing with them what they did first and last. As the adult, you can also introduce new vocabulary to your child when you are talking to them while they play or about their play. A great idea is to think about words that describe what they are experiencing with their senses: squishy, bumpy, loud, soft, high or low pitch, pleasant, sweet, wobbly, etc
Encourages scientific thinking and problem solving - Since sensory play is open ended, it allows children to create, explore, and use their imaginations. As they begin to play they will automatically try new things. This process can be encouraged by asking guiding questions like "what color do you think it will make if you mix the blue and yellow play dough?" Children can also sort and categorize by shape, size, color, texture or other attribute, which requires close observation, a scientific skill. Sensory play will also naturally present problems they need to solve. They may need to discover how they can build the tallest tower, which cup is going to hold more, what happens when they use a different tool to move an object or pour, they may decide they need to build a boat that will float or that their boat needs to be able to carry objects.

Helps make nerve connections in the brain - Sensory play has been shown to strengthen nerve connections in the brain allowing children to learn more complex concepts later on. It can also help enhance memory. According to

Parenting for Brain

, sensory stimulation is a necessity for brain development in babies. But, the benefits don't stop in infancy "when your child is allowed to use multiple senses to accomplish a task, they will learn more from the experience and retain more information.

It's fun!
Leave a comment and share your thought about the benefits of sensory play or head over to the store and pick up a sensory box, so you can start enjoying the benefits of sensory play without the extra work of having to create your own sensory box.