"Get your shoes!"
….
"Do you have your shoes yet?"
….
"We're running late. Let's GO!"
….
Time to get in the car!
….
….
Wait… where are your shoes??
Does this conversation sound familiar? Little Man and I basically have this conversation at least once a week. It never fails that we struggle with our transitions, or moving from one thing to the next, whenever I get behind and forget to use one of the 15 strategies below.
I took a poll on Instagram and 58% responded that their family struggled with transitions, or switching from one activity to another and even those who responded that transitions weren't a struggle admitted that their strategies "certainly weren't foolproof". Add to that, if your child has autism, ADHD, Sensory Processing Disorder, PTSD or other special needs transitions can be even more challenging! Transitions.are.tough. They can even be a challenge for adults. I know if I'm deep into my work that I don't want to be pulled out of it to do something else either! But, thankfully, there are a few things we can try to make transitions a little easier for everyone.
These are a few different strategies you can try.
1. Enter their world before making your
request.
Try sitting down quietly next to your child for a moment then asking them about what they're doing. Truly listen to their response and reply with "this is really neat. I can see you're having a lot of fun. We need to eat dinner and then maybe we can come back to this later. Let's go sit at the table."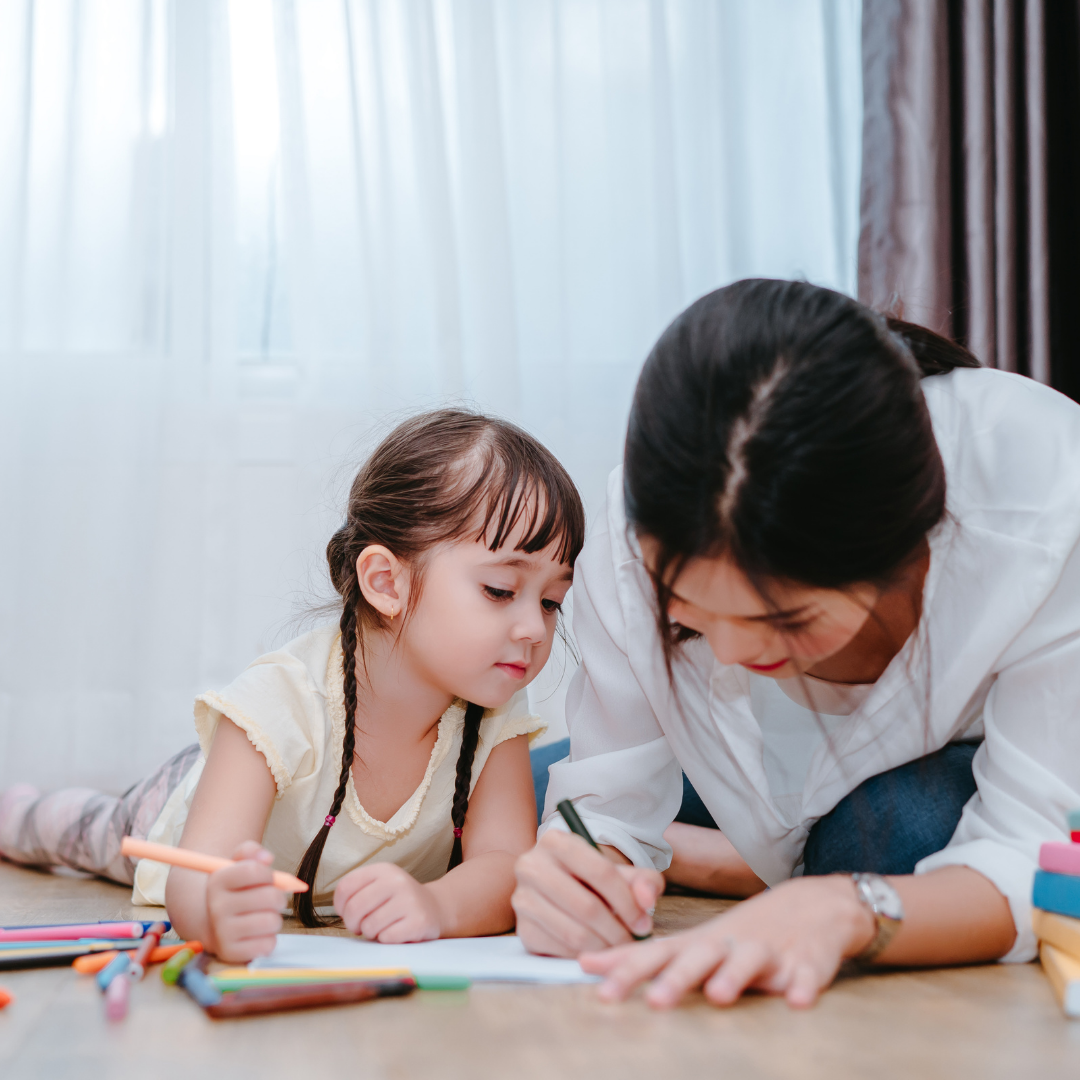 2. Give a gentle warning
Even as adults, we don't like being pulled out of our work suddenly. Try providing your child with a gentle warning, such as "hey, sweetie, in 5 minutes we're going to grab our shoes, so we can get in the car." The key here is for us to actually stick to the timeframe we set and not turn that 5 minutes into 10 or 15…. Or 20 (Am I the only one guilty of that??)
3. Prepare them ahead of time.
Try telling your child ahead of time, "We're going to the park until lunch. Before it's time to go I'll let you know you can choose one more thing to do. How will you know it's time to go?"
4.
Use a timer.
I have to admit, even as an adult I have a terrible sense of time if I am working on something. I may tell Little Man, "I'll be right there." But, "right there" turns into 10 or more minutes. I've also been known to say, "in 5 minutes we're going to eat dinner," but 15 minutes later I'm just calling everyone to the table. Our kids also have a really difficult time understanding the passage of time. It's a very abstract concept. That's where sand timers and simple kitchen timers can come to the rescue. Try setting a timer and when the timer goes off, switch to whatever you said was coming next- no matter what. This will help keep you accountable, provide a very clear end to an activity, and for an added bonus will help our children get a better grasp of time.
5. Provide a choice
You may have heard of this strategy before. If so, that's because it works. When grabbing our shoes, I may ask, "would you like to wear your Run Fast Shoes or your Alligator shoes?" At the park, it may sound like, "phew! This has been so fun! Do you want to do the slide one more time or the swings again before we leave?" If you're switching to do schoolwork, you might try, "It's time for school. Do you want to read first or make letters with our sensory dough?"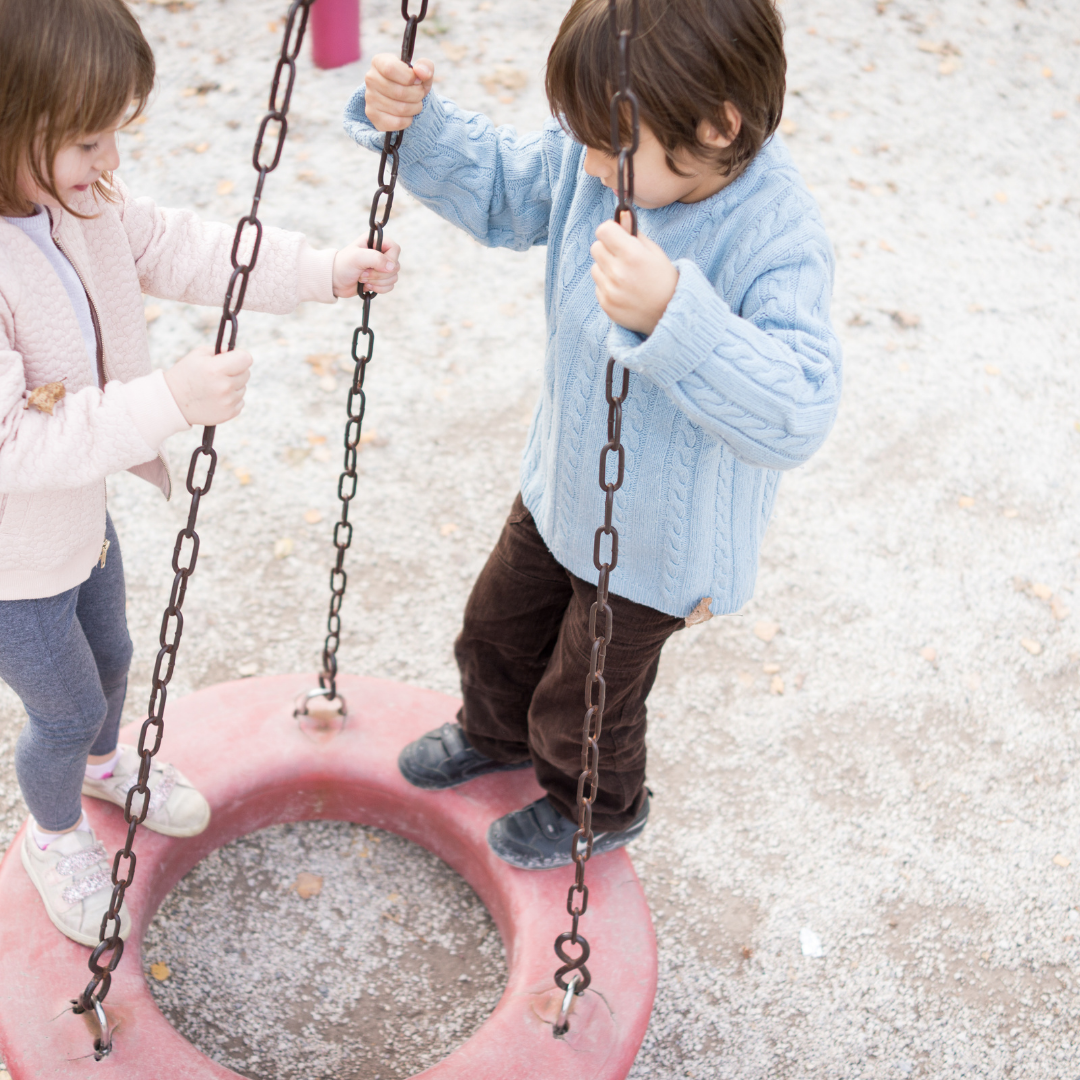 6.
Use cues
Along with the clear routine, you can incorporate visual or auditory cues such as a specific song that is played right before a routine is started, or a checklist with clear pictures that your child can go to end point before each step of the routine. Each of these items creates an additional anchor for the routine and allows your child to be more independent with the routine as they learn the cues.
7. Give yourself more time.
When we give ourselves a little more time, even just an extra 5 minutes, it allows us to slow down, connect, and help our children switch gears. The added time allows us to respond to our children instead of merely reacting to them. The additional time will also help us to remain cool, calm, and collected, which our children will be able to sense. Our children will often feed off of our energy. If we are anxious, stressed, and upset they can sense that and will follow our lead. Planning for a little extra time can help any transition go a little more smoothly.
8. Use social stories.
Social stories are short stories that depict social situations that our children may encounter. They provide opportunities for children to better understand the nuances of a particular situation, event or activity, including specific information about what to expect in that situation and why (National Autistic Society). Try reading a social story about transitioning from one activity to another, when you're not in the middle of a difficult switch. After reading a story, discuss it with your child to help them see the connection between the story and what you're expecting. Here is a link to 5 free social stories that may be helpful for you and your family. I would recommend reading them to yourself beforehand to ensure it's the right story for your situation. If these don't fit the problem you're having, try Googling for a specific social story that may help.
9.
Get their attention
Many times I can tell Little Man what's about to happen or ask him to do something and I often think just because I've said it, he heard me. But, what often happens is that he has no idea what I just said or that I was even talking to him. This is especially true if he is truly focused on whatever he's doing at that moment. Therefore, it can be especially important to be sure I have his attention before I make a request.

10. Role play
Similar to a social story, provide your child with an opportunity to act out what will happen when you let them know it's time to leave the park, get out of the pool, or clean up their toys. Give them an opportunity to be the parent, while you're the child that doesn't want to switch gears. Then, try it where they're the parent and you do exactly as they ask. Allow them the opportunity to practice being the parent and the child. This gives children some of the control they don't get when you're not playing and provides modeling and practice for how you would like the situation to go in the future.
11. Create routines
If the difficult transition is at the same time each day or week, then consider making a clear and consistent routine. For example, if your child has trouble going to bed each night, create a short routine that doesn't vary (even if you're traveling- if possible). I recommend a short routine, so that on those late nights you're not tied to a long routine. Our bedtime routine involved brushing teeth, going to the bathroom, and getting in bed while I sing a couple of songs to help him calm down. This 3 step routine can be done anywhere and takes just a couple of minutes. While we do bathe and read books at night, these are not specifically part of the bedtime routine.
12.
Make it playful.
This is my favorite option on the list and the one that works most often in our house. In the book, Playful Parenting by Lawrence J. Cohen, he gives several examples of different ways to add a little fun into our transitions. One of the things Little Man likes to do is race. So, we will often race to see who can get somewhere or do something the fastest. We may turn clean up into a quick game of Toy Basketball and see if we can get the blocks into their basket. Or use funny voices to share my requests. In the silliest voice I can muster, I'll ask him to brush his teeth.

13. Add music
When I was a classroom teacher one of the things I loved using for transitions was music. I would play the same song each time we needed to clean up and over time my students learned exactly how long they had to complete the task. They began to learn when the song was almost over and if they needed to hurry. They were able to regulate themselves based off of the song, and I didn't have to continuously ask them to hurry up or don't forget to clean this up or what about this they were able to be very independent with the cleanup even out of very young age. This same idea happens when we sing the Clean Up Song while our children are cleaning up. They are learning to associate that song with cleaning up and they begin to learn how long the song is and how much time they have left to clean. It also adds a little bit of fun to what can be a boring task. Can you add a song to getting ready for bed or putting on their shoes?
14. Use an object or toy
A very simple technique that I often use when we're getting ready to leave with Little Man, involves grabbing his Blankie and Pandy, saying, "Hey, I've got Blankie and Pandy. Let's get in the car." Once he realizes that I have his Blankie and Pandy, he knows we're ready to leave and he knows that I've got his security items. He then easily follows along and hops in the car without a fuss.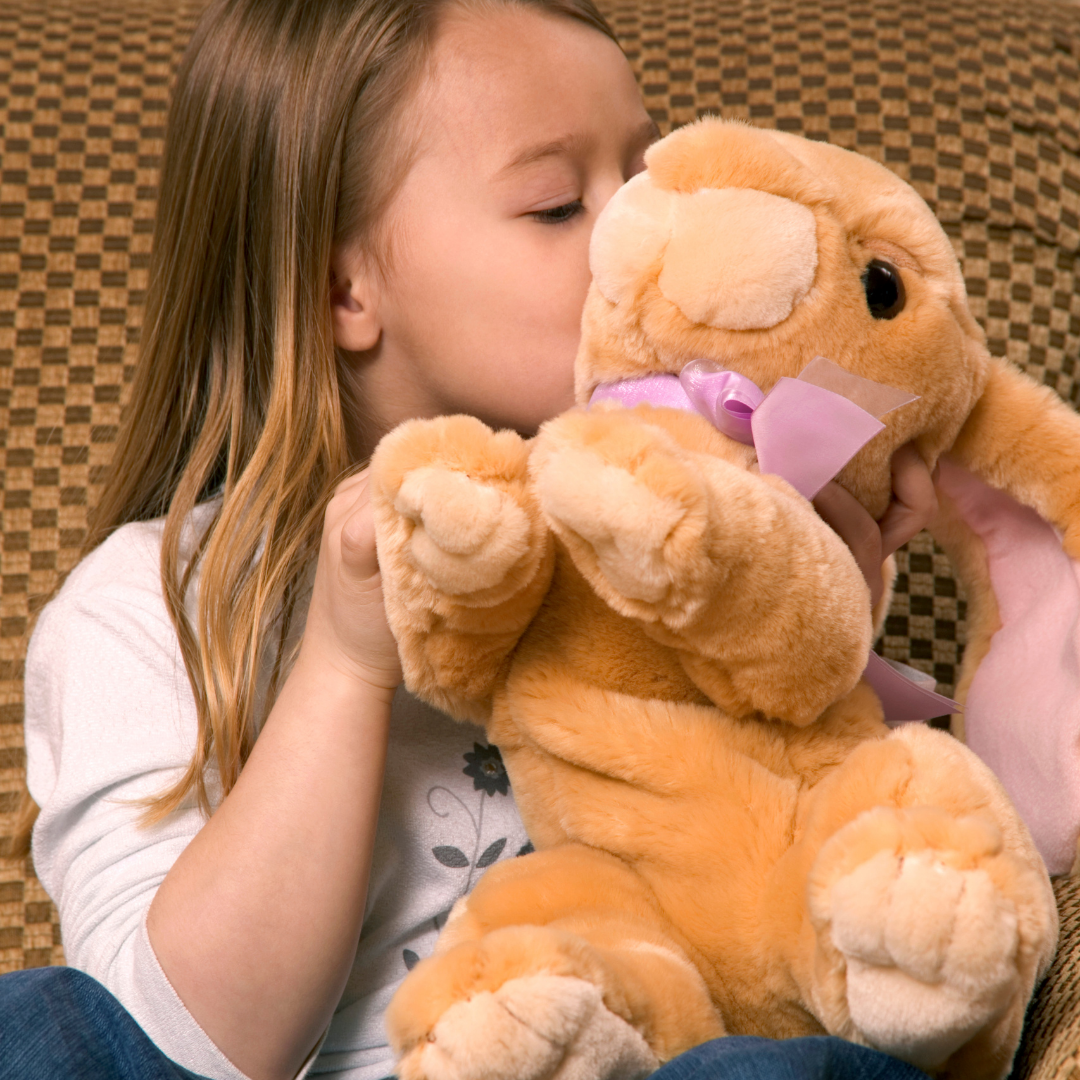 15. See it from their point of view
My final suggestion is to try to see the situation from their point of view. Your child might be deeply focused in their work (also known as play) and as a child has very little control over what's happening. They often have to stop what they're doing immediately to adjust to our desires and commands. Something that I have taught little man is that if he is in the middle of working on something to simply reply, "hey, Mom I'm in the middle of something can I come in just a minute?" That allows me to know that he has heard me and that he has processed that I have requested his presence. It would be a similar response if we were talking to an adult and needed their attention. We wouldn't expect them to immediately stop what they were in the middle of to come help us do something however we would expect a response of some sort.
Join the conversation below,
What's worked (or hasn't worked) with transitions between you and your toddler?

Which one will you try to implement into your routine this week?