Why is playing games together important?
Playing games together can have many benefits for our kids. They learn social skills like taking turns, but I believe, even more important than that, when playing games with our kids we build connections. Those connections, which strengthen the family bonds can pave the way for an easier time with parenting. As Cynthia Tobias, author of You Can't Make Me, wrote, "The relationship we have determines the effectiveness of your parenting strategy." So, those moments spent playing games together, laughing, and having fun will ideally lead to having the relationship we dream of having with our kids when they're teens. L.R. Knost writes that "we are, literally, building our relationship with our teens while we're parenting our toddlers and preschoolers."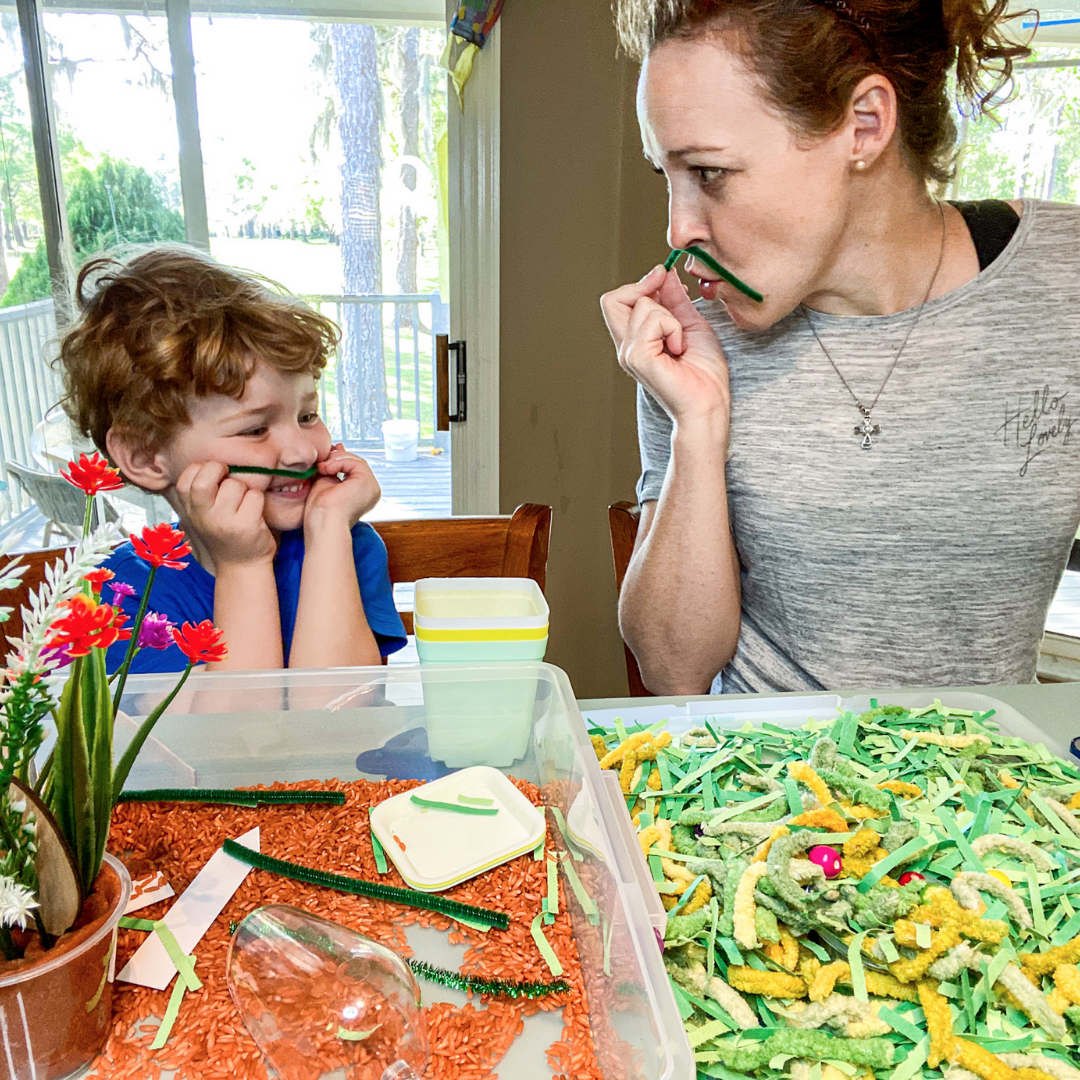 3 Benefits of Playing Games with Our Kids
We're building connections
Increasing the effectivness of our parenting strategies
Setting a solid foundation for our future relationship with our kids
Bonus - They're learning and practicing social skills
So, let's play together. Let's be intentional about putting our phones away (totally guilty of this myself) and play games with our kids.
Favorite Games to Play Together in Our House
Hide and seek,
Broccoli Boxes,
Candy Land,
Feed the Woozle,
Racing,
Tag,
Basketball,
Kicking the ball to each other "soccer",
Ball toss,
Playing don't squirt Mama with the hose,
Running through the sprinkler trying not to get wet,
Dominos,
Barrel of Monkeys,
Go Fish, Matching, Memory, Slap Jack (part of a 6 pack bundle from Walmart),
Jenga
I'd love to hear what games are favorites in your home. Comment and let me know your family's favorite games to play together.
Happy playing!