Each month, we create a new sensory experience for your family and provide additional ideas to extend the play. These ideas also are not meant to be gone through all in one sitting, but to follow the lead of your child. Some ideas may resonate more with your child than others. That's okay. In fact that's great! Go with it. Enjoy playing and learning together.
When it comes to play, I am a huge advocate for encouraging our children to take the lead. I strongly believe Broccoli Boxes sensory kits (and any sensory play) are best used when the child takes the lead, going wherever their imagination takes them. However, I also completely understand that there are times when it can be fun to help guide the play in a new direction or you may need to help your child get started. This is not an exhaustive list and isn't meant to be printed and checked off as you go (but it certainly can if that works for you).
Literacy
Pre-reading - read the title of the book and look at the cover with your child. Ask them what they think the book might be about.

With your youngest readers, you may wish to only read the headings on each page and point at the pictures. As your child grows and their interest in birds increases, you can read more and more of the book.

Read while your child is playing with their Bird Sensory Box.

After reading the book, imagine with your child what it would be like to have feathers. Ask them what benefit they would be most excited about if they had feathers.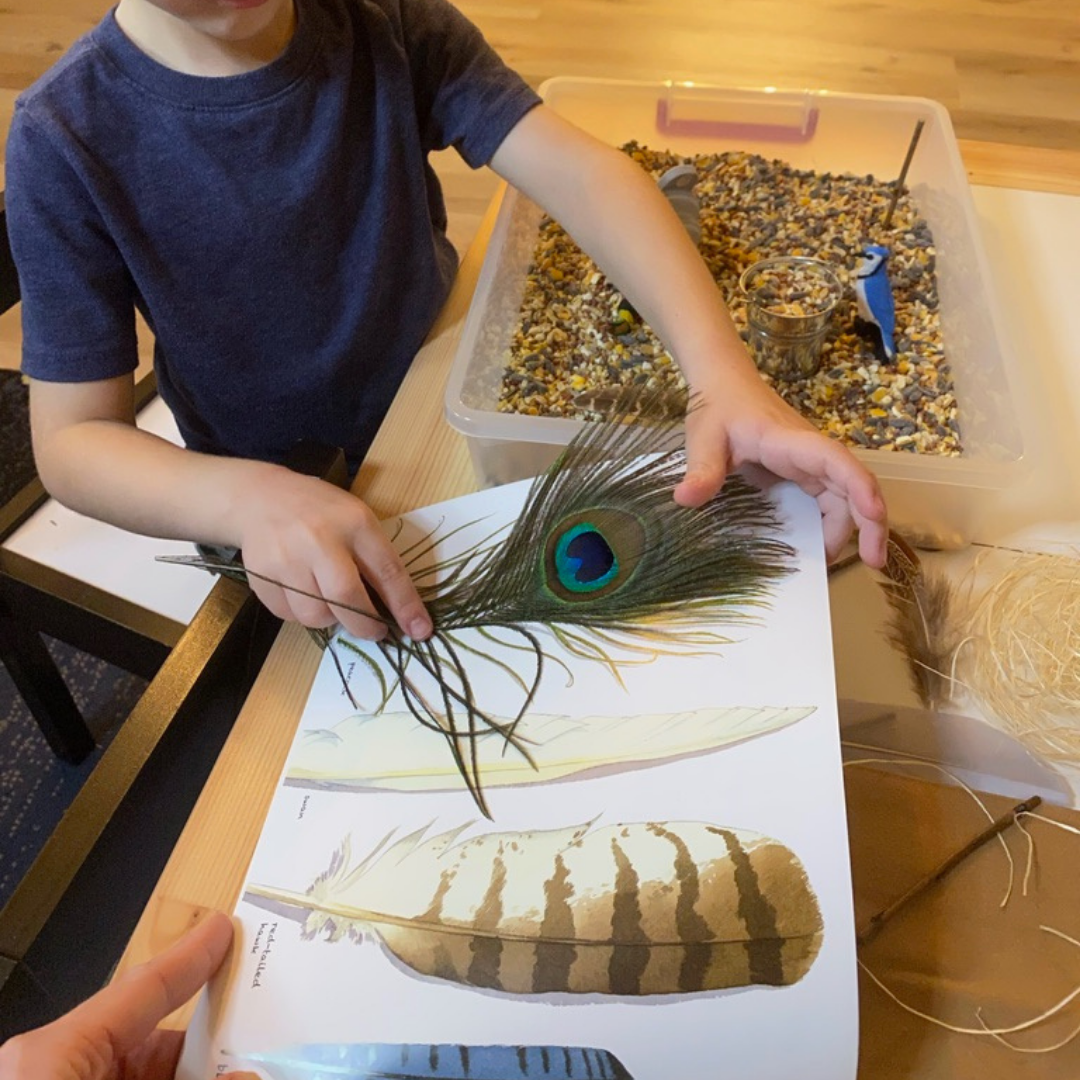 Fine Motor
Encourage your child to use their finger to write letters, shapes, words in the bird seed.

Use the scoop to transfer bird seed to the bucket or funnel.

Encourage your child to use the birds to pretend and create their own small world play.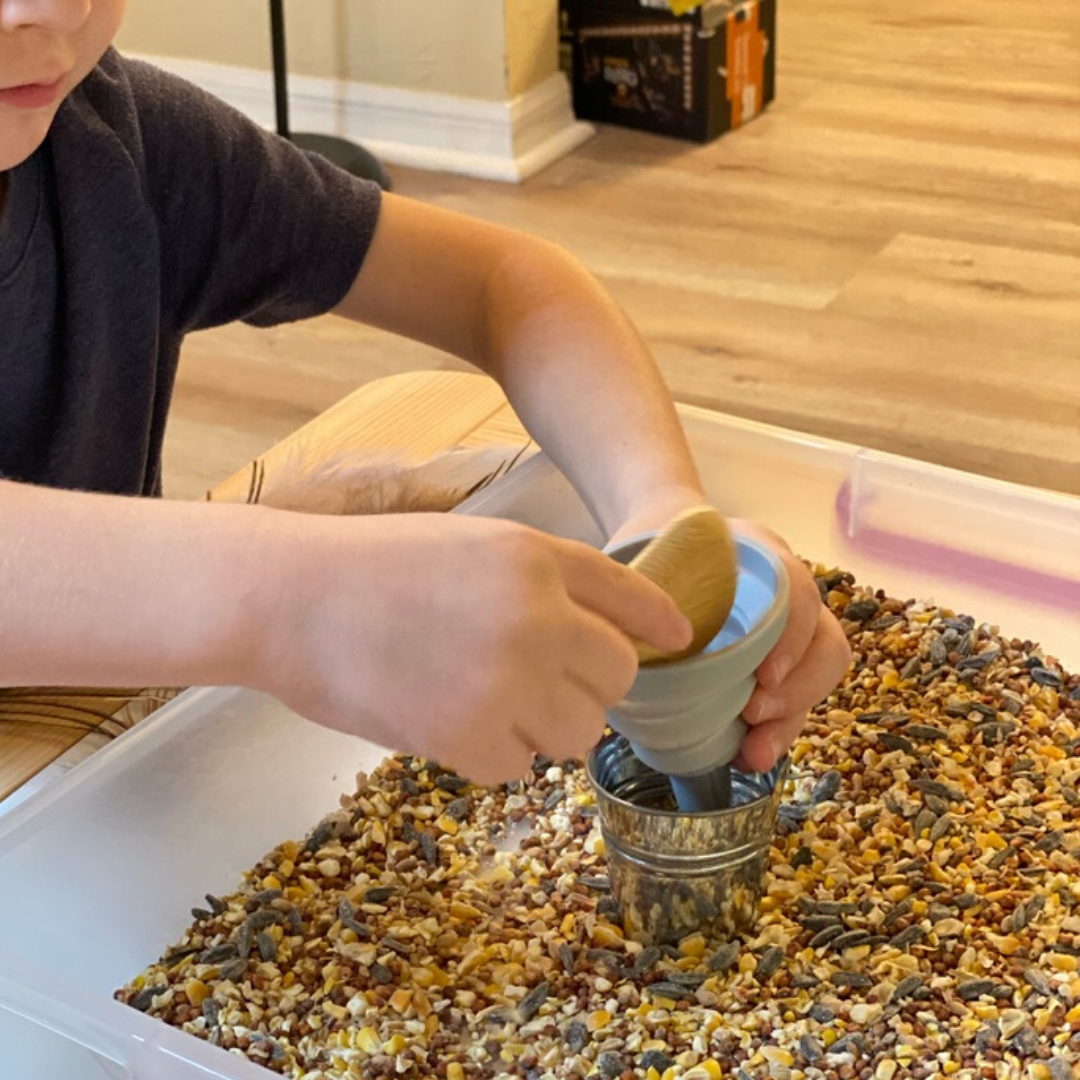 STEAM (Science, Technology, Engineering, Art, and Mathematics)
Grab an empty paper tube and create a bird feeder by covering the tube in either peanut butter, vegetable shortening, seed butter, or coconut oil and rub some of the included bird seed onto the paper tube. Then, take it outside and place it on a branch for the birds. This is a great activity for the winter when food is scarce.

Make a nest with the sticks and nesting material.

Listen and watch for birds when you're outside. If you see or hear a bird, point it out to your child for them to notice. Soon they will be pointing birds out to you.

Download the

Merlin Bird App

and use it when you see or hear a bird to learn more about the birds you're encountering.

If possible, match the birds in your book to the birds included in your kit.

If you can't match a bird, look for the name of the bird printed on the bottom of the bird and go to either the Merlin Bird App, another book about birds, or Google to learn more about that bird.

Look at the different feathers. Wonder aloud about the size of the bird it belonged to.

If possible, use the images below to identify which birds your feathers belong to.

Encourage your child to design and build their own bird feeder.

Look at the beaks of the birds and notice out loud the different shapes. Wonder aloud what the different beak shapes could be used for? If your child is interested, grab additional books about birds from your local library to find the answer. Take notice when you see birds in nature for how they are using their beaks. Point it out when you see it.