Each month, we create a new sensory experience for your family and provide additional ideas to extend the play. These ideas also are not meant to be gone through all in one sitting, but to follow the lead of your child. Some ideas may resonate more with your child than others. That's okay. In fact that's great! Go with it. Enjoy playing and learning together.
When it comes to play, I am a huge advocate for encouraging our children to take the lead. I strongly believe Broccoli Boxes sensory kits (and any sensory play) are best used when the child takes the lead, going wherever their imagination takes them. However, I also completely understand that there are times when it can be fun to help guide the play in a new direction or you may need to help your child get started. This is not an exhaustive list and isn't meant to be printed and checked off as you go (but it certainly can if that works for you).
Literacy
Before reading, look at the pictures and the title and ask "what do you think the book will be about?"

Use the structure you created in the STEAM activity to practice and show Prepositions (over, under, next to, beside, behind, in front of, between, near, above, below, in, on, etc)

Look for your animals in the book and create their winter home if your animals aren't in the book, try looking them up and learning about how they survive the winter. Do they migrate? Do they hibernate? Something else?

Try writing another section for the book with your animals. What would the blurb in the back of the book say about the animals included with your kit?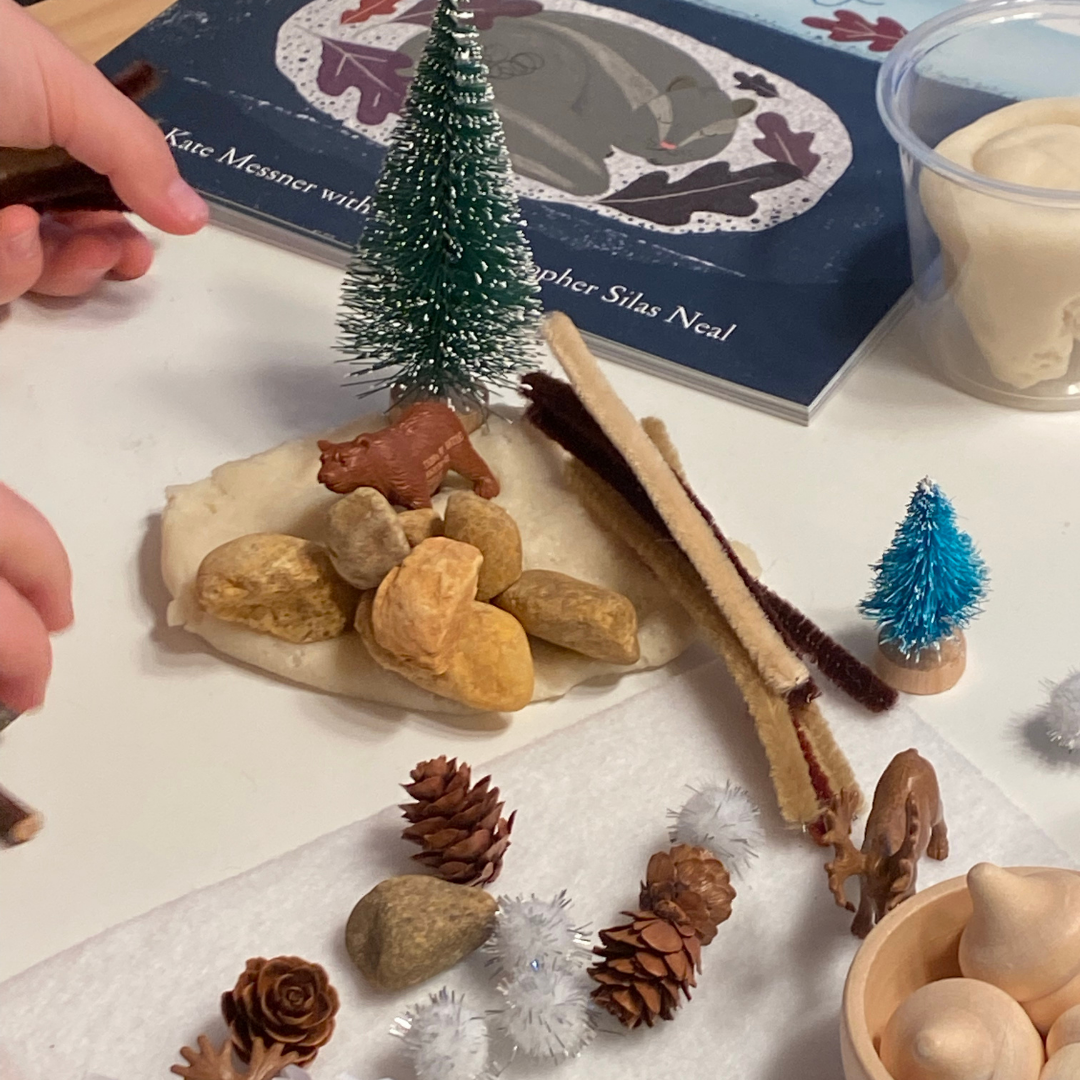 Fine Motor
Roll dough into balls

Connect the balls of dough to sticks to make trees

Use the rolling pin to roll the dough flat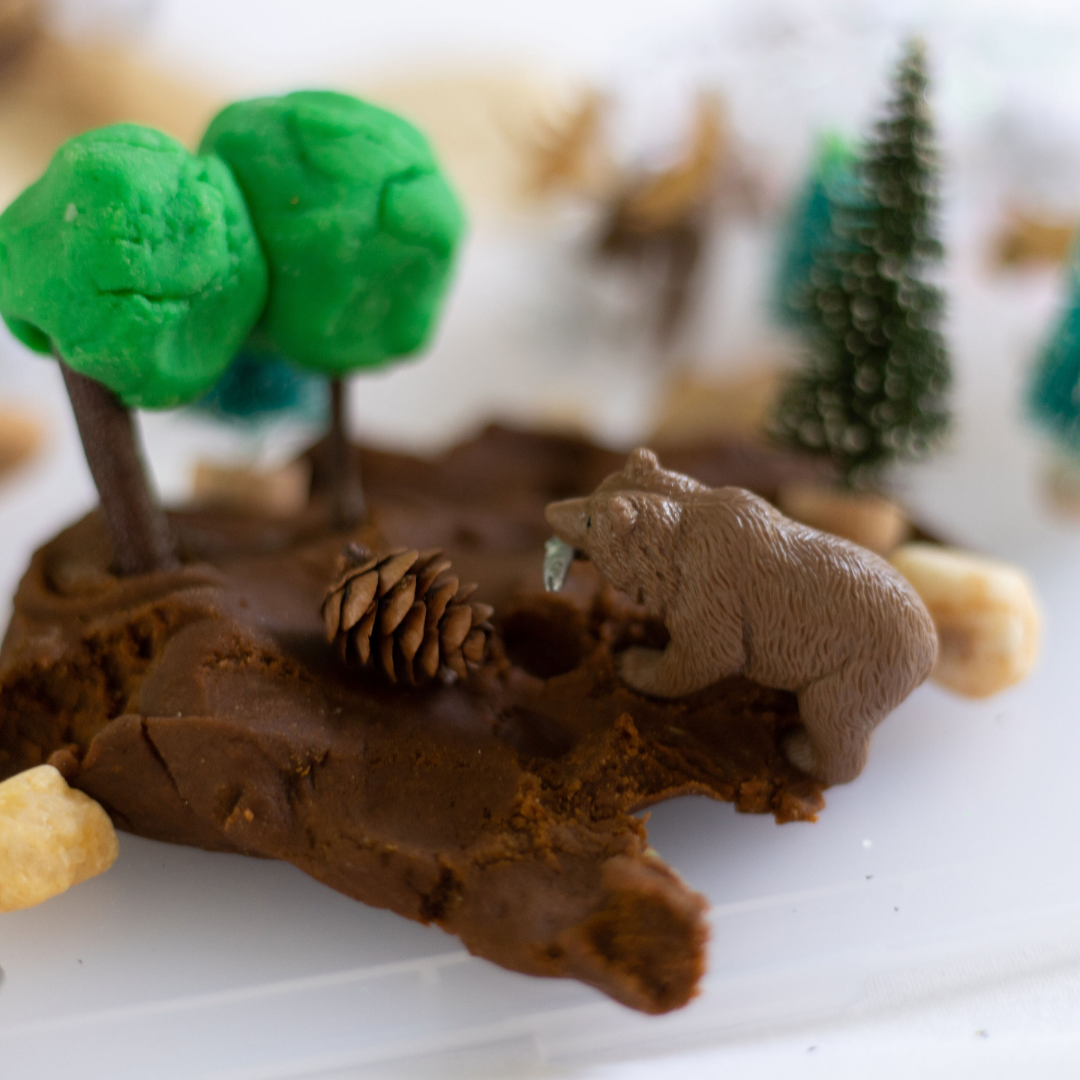 STEM (Science Technology, Engineering, and Mathematics)
Create a pattern

Create different habitats or biomes

Create a structure to hold as many animals as possible. Can you create a structure that will hold 1 animal? 2 animals? What about all 4?