Did you know the world's oldest boat is a canoe, believed to be around 10,000 years old and was discovered in the Netherlands in 1955? The canoes we know and love today may be a bit different than those first canoes discovered in the Netherlands. Today, they're often used for fun and adventure.
This Camping Kit along with the fun story Up the Creek by Nicholas Oldland is sure to provide a sense of adventure with a whole lot of fun for your kids (and you)!
Book Suggestions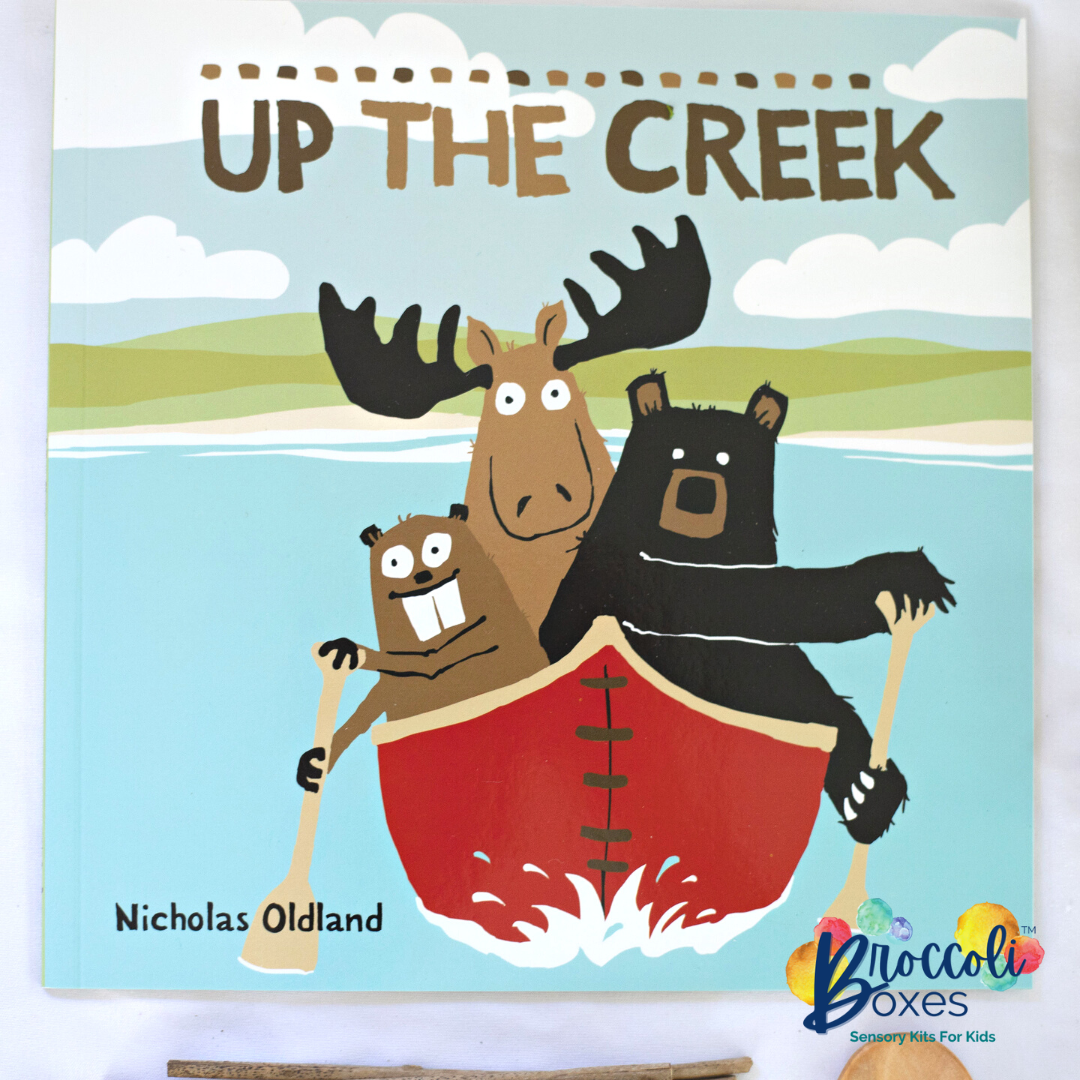 Help your child develop word awareness, which is the ability to recognize where a word starts and stops. Look at the title of the book together and read it aloud:

Up the Creek

. Engage your child in counting the words of the title together.
Ask your child what they think this book might be about based on the title and cover illustration.
Before reading the book to your child, read through the book once and identify any words that might be unfamiliar to your child. Think about how you can explain these words in child-friendly terms. For example, when reading the first page, you might say, "'There once was a bear, a moose and a beaver who were the best of friends, though they often disagreed.' When you disagree with someone, you think differently than they do."
In the story, the characters encounter a beaver dam. This is a good prompt for talking about animal habitats. Where do bears live? Moose?
Ask: In what other ways might Bear, Moose, and Beaver work together to solve their disagreement? Then, listen to their response without judgment. You can try asking follow up questions like, "tell me more about that".
Kit Suggestions
There are so many textures in this kit! Engage your child in exploring the contents and discussing what each item feels like - is it smooth, bumpy, hard, soft, etc?
What types of animal habitats can be created from this kit?
Engage your child in re-enacting the story using the props from the kit. The animals may not be the same as in the book, but how could that make the story different?
What could the different blue items be used for? How would they impact a creek? Would they be obstacles or stepping stones? The possibilities are limited only by the imagination!
Hiding and seeking the blue and clear rocks is always a favorite game. Take turns hiding and finding them with your child.
What other stories can you and your child create using the items in this kit? The burlap piece can be a tent or a picnic blanket. What types of food would each animal bring to the campsite?
It's likely that the green peas and the blue rice will get mixed together. It may take awhile and can be done in small increments of time, but sorting them back out is a great way to develop fine motor skills!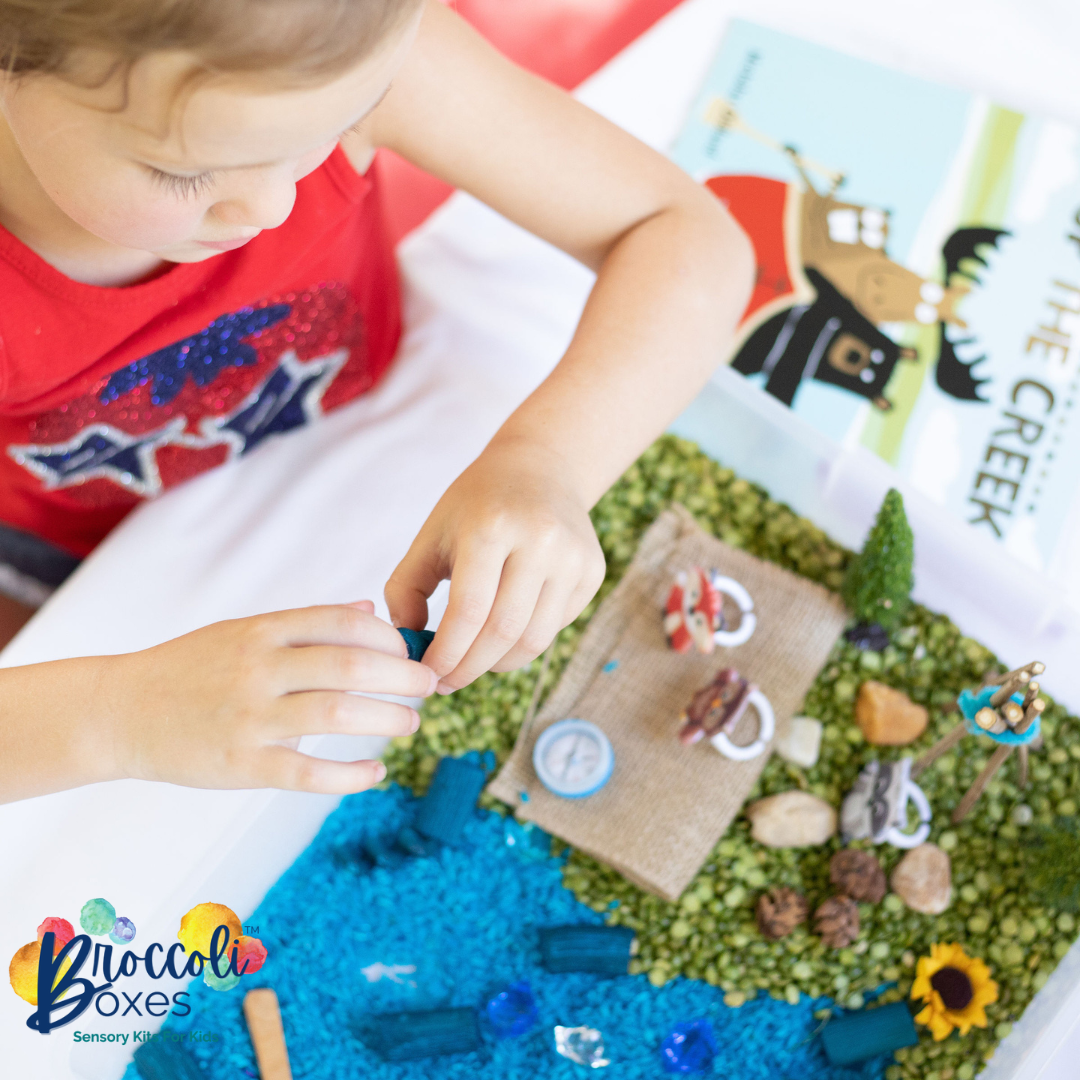 These Ways to Play are not meant to be an exhaustive list, after all the possibilities are literally endless, but more of a starting point. They also don't need to be printed and checked off as you go, but certainly can be if that's what works best for you and your family.
After experimenting with a few of these, I'd love to know which ideas worked best for you!