We've teamed up with some of the coolest small businesses around to bring you the best small business holiday gift guide out there. You are sure to find something for everyone on your list!
Our awesome collection of 18 small businesses will help you create that perfect, memorable gift you just can't wait for them to open.
Remember that these are all small businesses - if you see something now, grab it quick. You'll be super bummed if you return later to a Sold Out notice.
Gifts for Foodies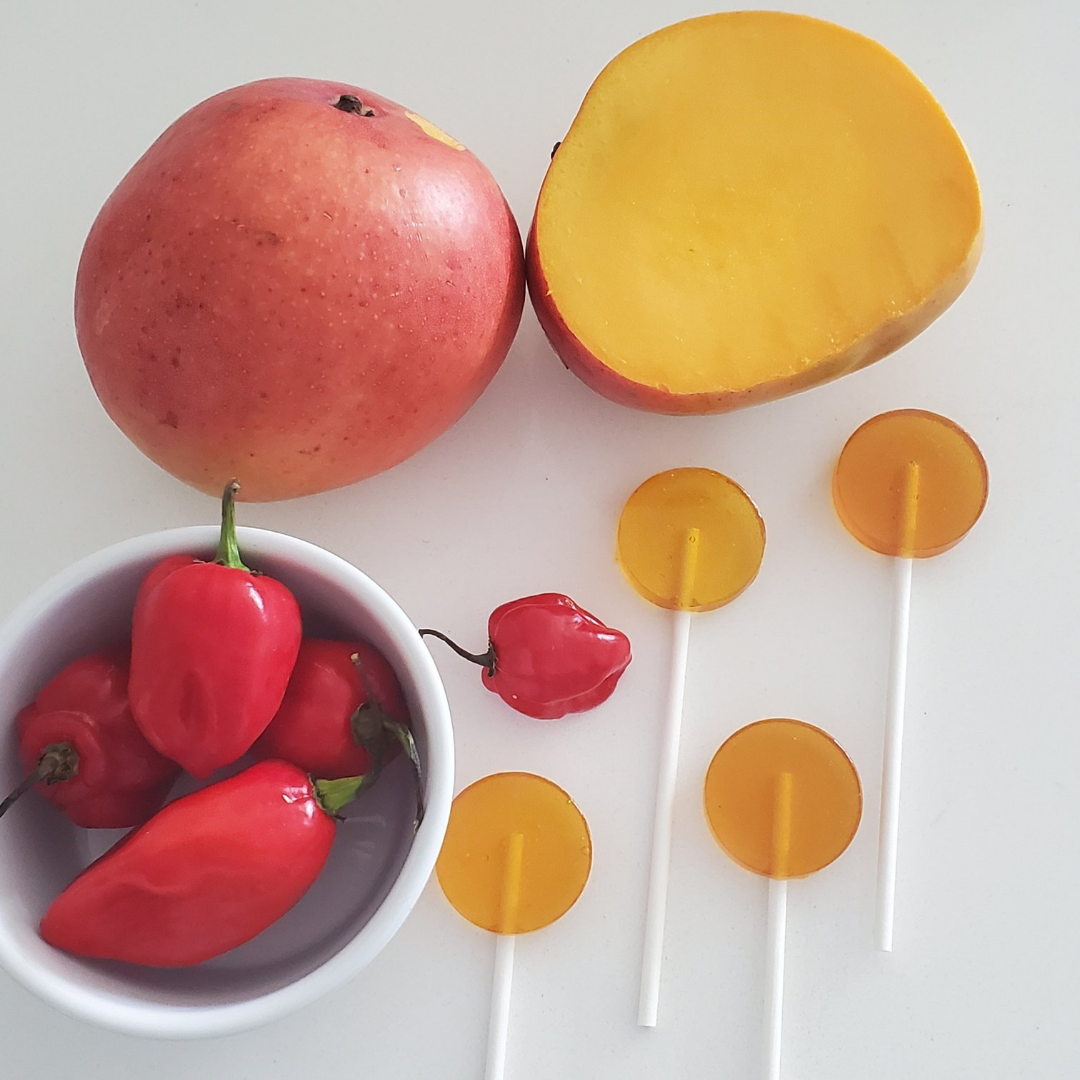 Spicy Lollipops from Hot Lollies
Hot Lollies is a spicy lollipops and sweets shop inspired by owner Marias' Caribbean roots and her obsession with spicy foods. She makes spicy lollipops and hard candies with tropical fruit purees and real chile peppers for a unique, all natural fiery treat that's free of artificial ingredients. Maria initially created Hot Lollies as a spicy food blog and now offers spicy sweets, spicy candy boxes, spicy food subscription boxes and fiery themed goods. Shop Here.
---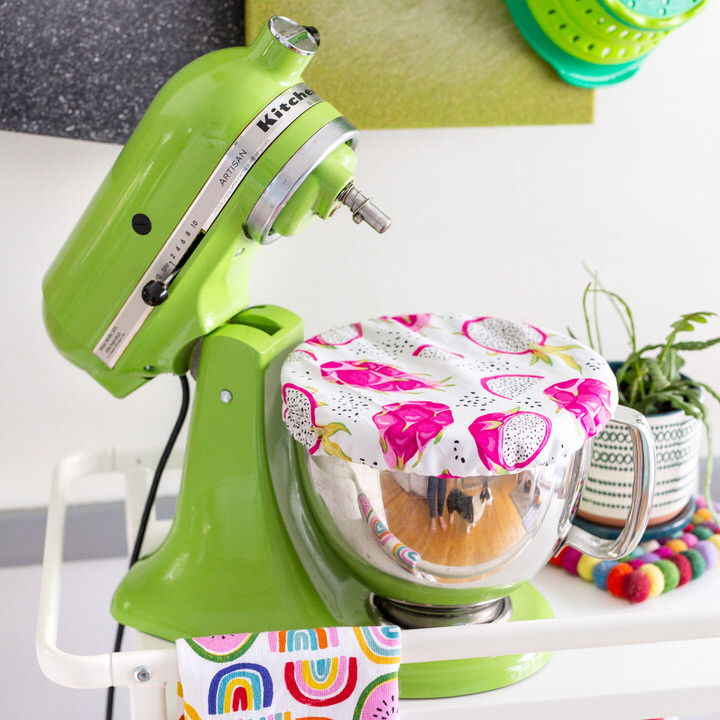 Eco-Friendly Dish Covers from Wild Clementine Co.
Ali is the Owner and Maker behind Wild Clementine Co., a colorful shop full of reusable dish covers that make the kitchen more fun and eco-friendly! Her dish covers are machine washable, waterproof, and are great for proofing bread dough, covering leftovers, or wrapping a plate of baked goods to give as a gift for the holidays. Shop Here.
---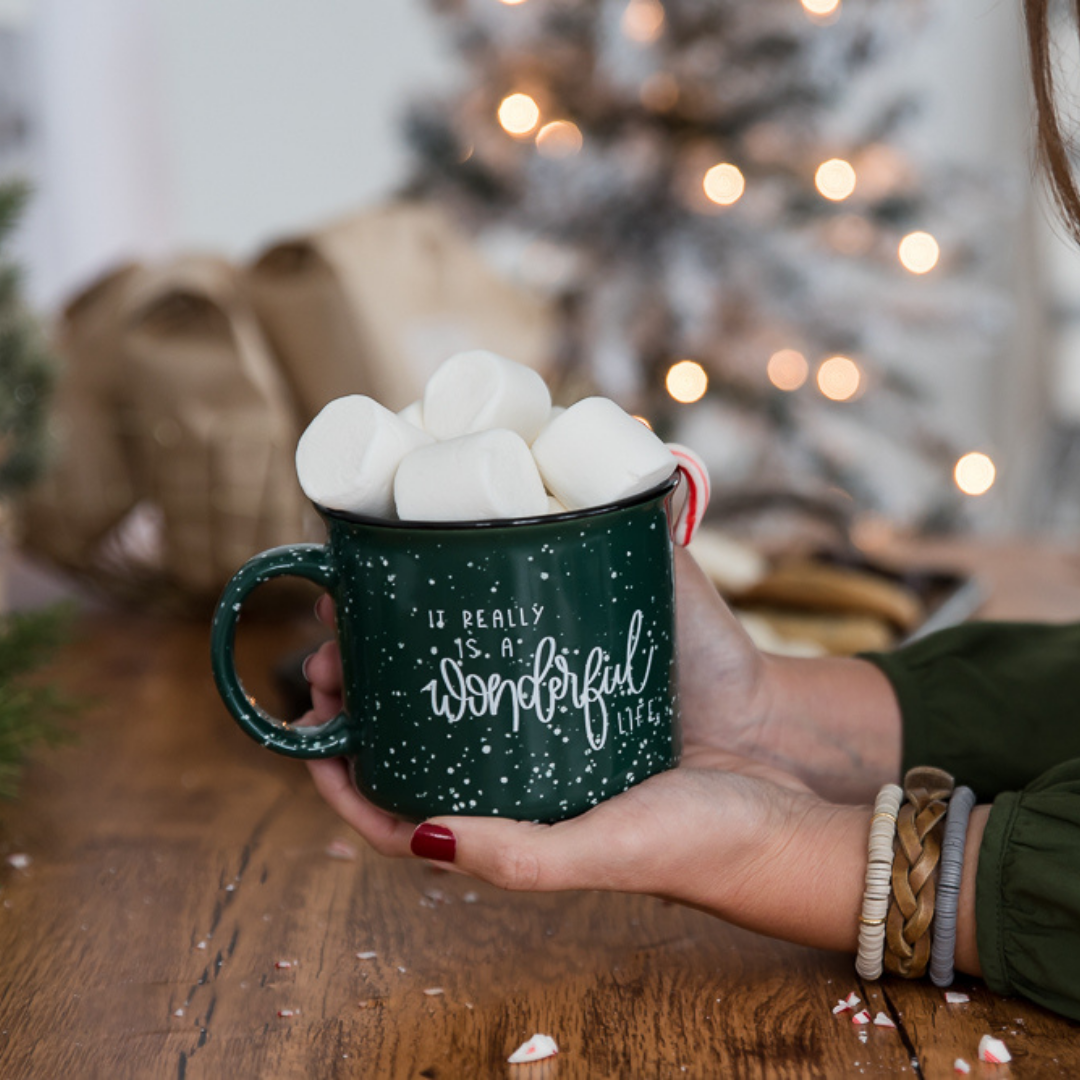 Cute Mugs from Made For Mama Shop
Made For Mama Shop is a woman-owned small business with the mission to make moms feel cozy and special as soon as they wake up, even amidst the chaos that motherhood can bring. We do this through handlettering inspirational and fun sayings on cute and colorful coffee mugs! Shop Here.
Join the Made for Mama Facebook Group
---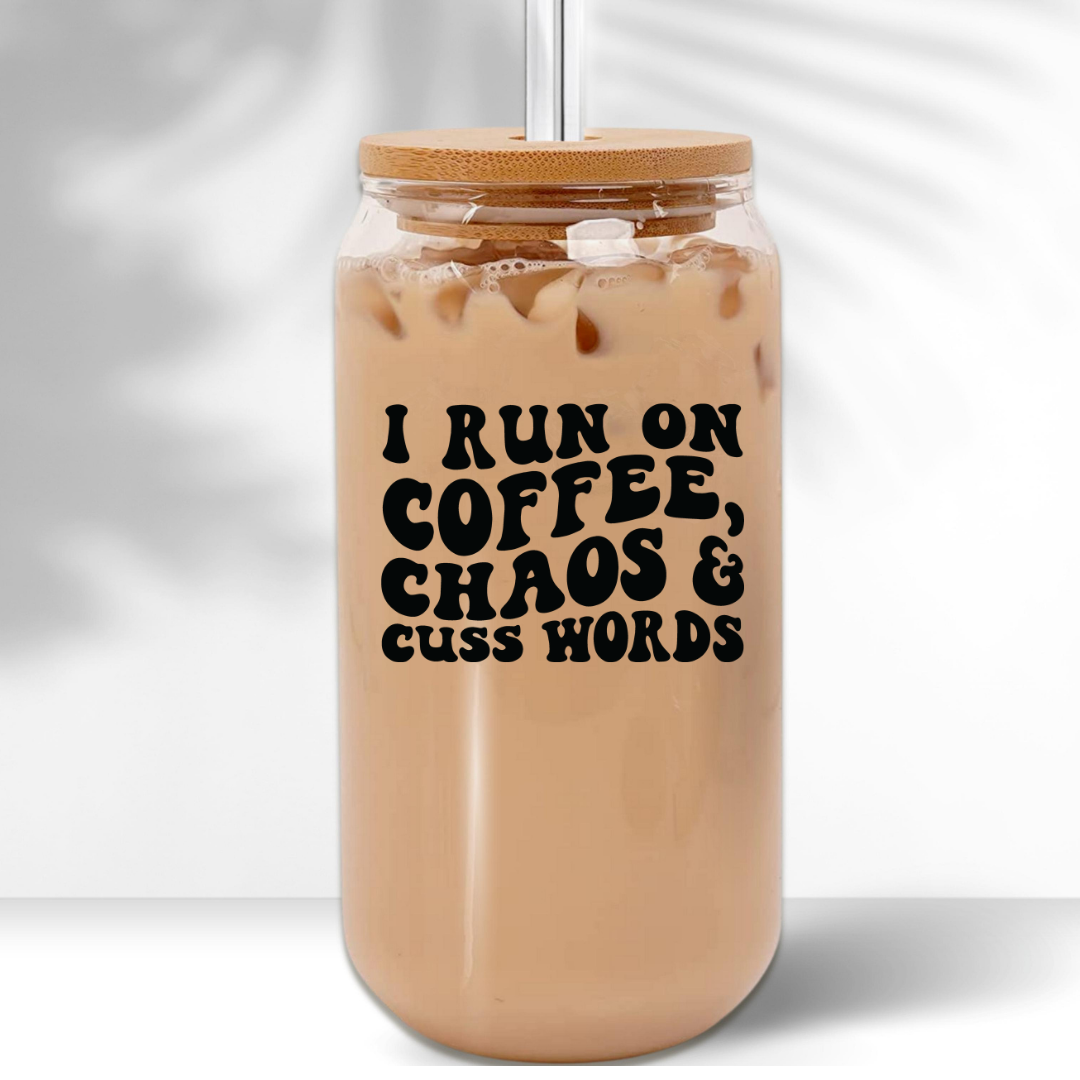 Snarky Coffee Cups from Fbombs & Booze
Fbombs & Booze is a snarky and sweary handmade drinkware brand. We have something for everyone as long as they like a little sass or colorful language. Shop Here.
---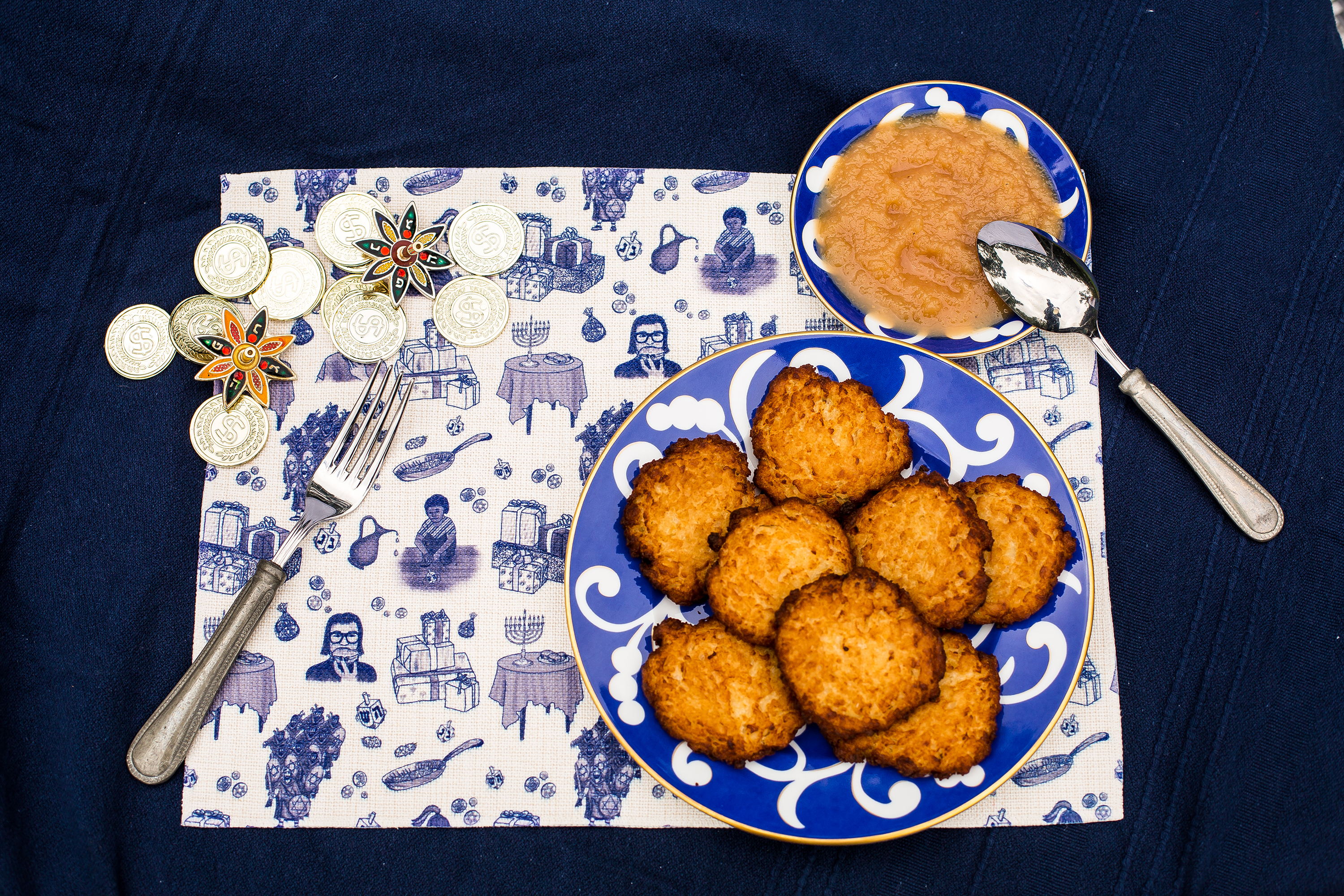 Jewish kitchen accessories from Mrs. Meshugga
Mrs. Meshugga was born on a cold December night in 2012 when not one Hanukkah shirt could be found among a sea of Christmas shirts in a big box store. Frustrated with the lack of options available Lisa Buber created her first design, our "You Spin Me Right Round" Hanukkah shirt. Proud of her ingenuity and creativity, her husband posted a picture of the shirts on Facebook and in less than an hour, Lisa was flooded with messages asking how people could get their hands on them in time for Hanukkah. From there Mrs. Meshugga grew to offer custom shirts for almost every holiday, birthdays, family occasions, and vacations. In 2018 Mrs. Meshugga joined a local retail cooperative and began producing locally themed items as well as offering in-stock apparel, accessories, and home goods to our customers. Shop Now.
---

Jewish foodie with our collection of apparel and kitchen accessories.
Tea lover Kristi Brooks uses her training as a pastry chef and her years as the owner of a successful afternoon tea room to bring you unique loose leaf tea blends as well as tea brewing accessories and tea themed gifts. Shop Now.
---
Gifts for Homebodies

Route 29 Candle from Hill and River Collection
We are a husband and wife duo that took grief and a bad one year anniversary gift and created a passion. Hill and River Collection products have been meticulously created to bring the scents of Virginia to all. Shop Here.
---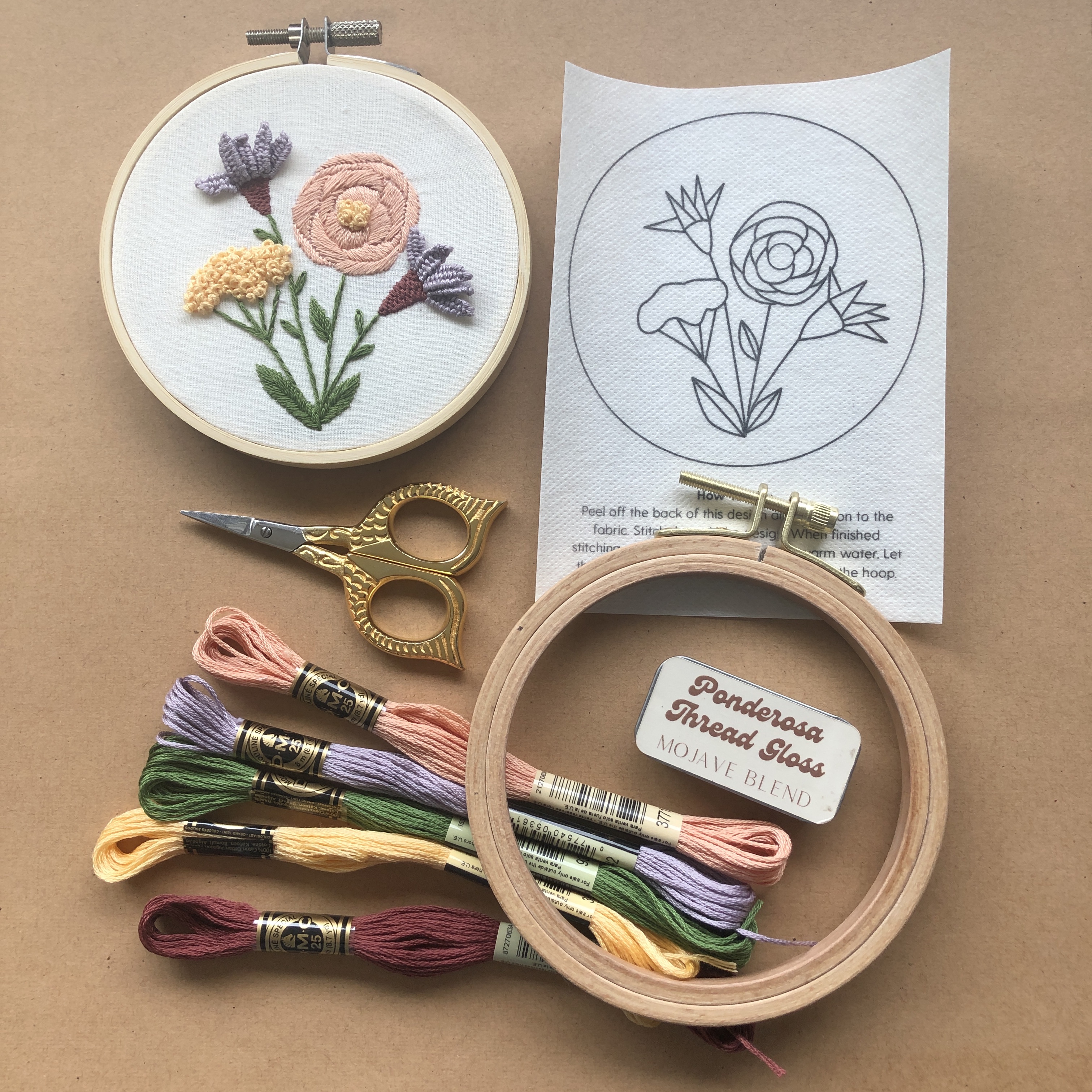 Blooming Wildflowers Embroidery Kit from MCreativeJ
MCreativeJ offers nature inspired embroidery kits for the modern maker. We make embroidery easy and enjoyable. Our Blooming Wildflowers embroidery kit comes with everything you need to get crafting a floral design that pops off the fabric using 3D stitches. Shop Now.
---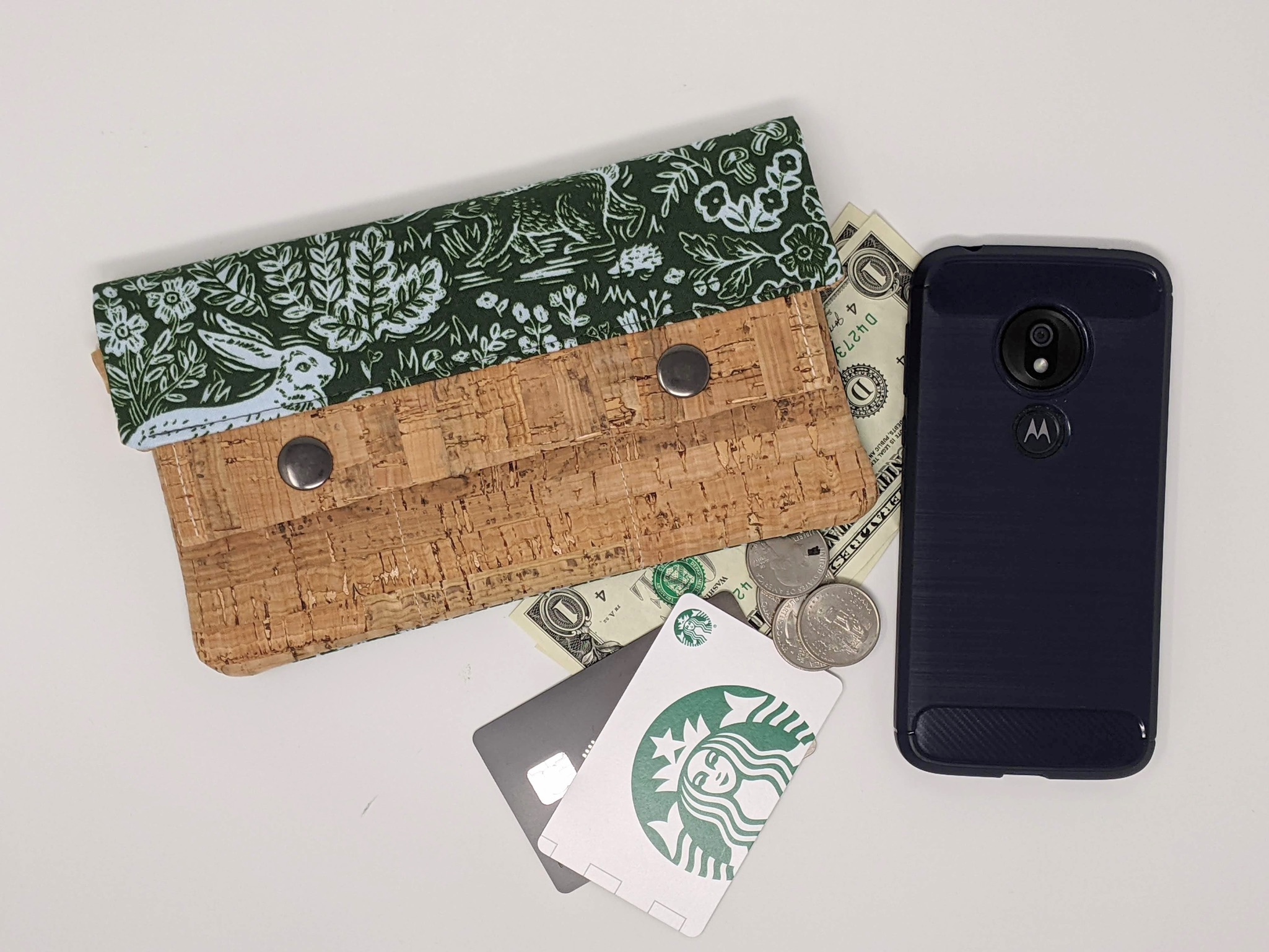 Totes, Bags, Wallets and more from My Metier
Angela is the Maker at My Metier. A 'metier' is 'a calling, what you are meant to do', and Angela's calling is to Create and Make. Totebags, zipper pouches, wallets, and other fun accessories - all handcrafted with cork, organic waxed canvas, and modern woven cotton prints. Created with the discipline of a mechanical engineer. Shop Now.
---
Gifts for Plant Lovers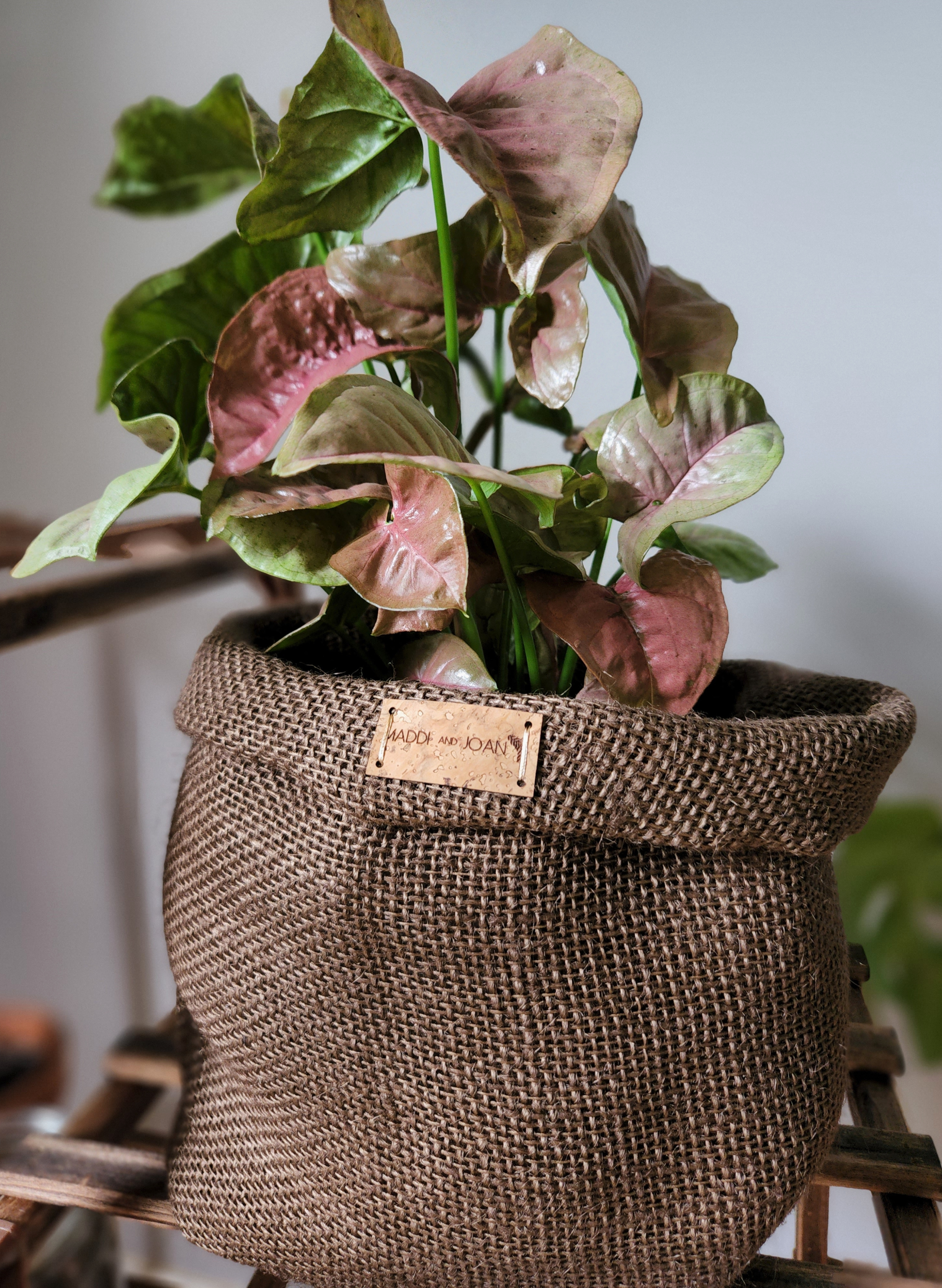 Burlap Plant Covers from Maddi and Joan
Maddi and Joan makes boho inspired plant decor and accessories made primarily with natural textiles like jute. Marquia, the slightly plant obsessed owner, loves creating eco- friendly accessories to help you support and show off your plants with plant hangers, trellises, plant covers and more. Maddi and Joan was created as a way for Marquia to reinvent her newly single space with her daughter all while combining her long love of plants and embracing the beauty and self care they can bring. Shop Now.
---

Wildflower Seed Balls from Pollinators and Blooms
Jessica Worley of Pollinators and Blooms, is a mixed media artist, educator, and flower gardner. She and her children hand make wildflower seed balls to help you grow your own pollinator garden to support pollinators all year long. Shop Here.
---
Gifts for Beauty Enthusiasts

Nail Art from Ivy & Ash
Ivy & Ash is a woman-owned nail art company whose core value is to embolden & celebrate ambitious women. Our nail wraps are inspired by and created for the on-the-go modern woman who wants trendy nails for a great price, without the fuss of dry-time, chipping, and smudging. Shop Now.
---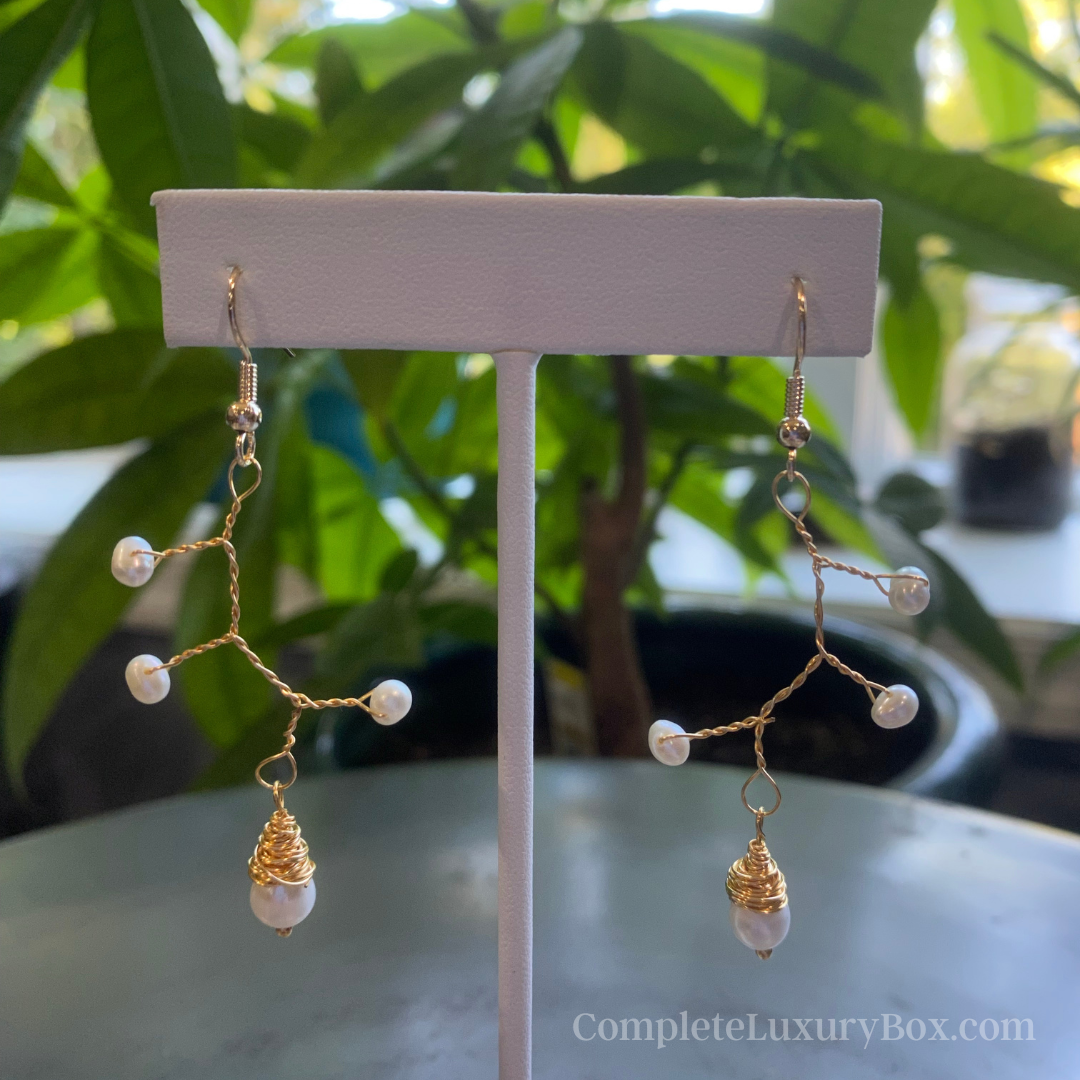 Earring of the Month Club from Complete Luxury
After styling over 10,000 individuals with jewelry and accessories, Linda opened Complete Luxury to give professionals the convenience of receiving high-quality jewelry and accessories delivered to their doorstep each month. Imagine the thrill of unboxing a surprise gift every month. Over 80% of their products are handmade by artisans in the U.S. and around the world. Shop Now.
---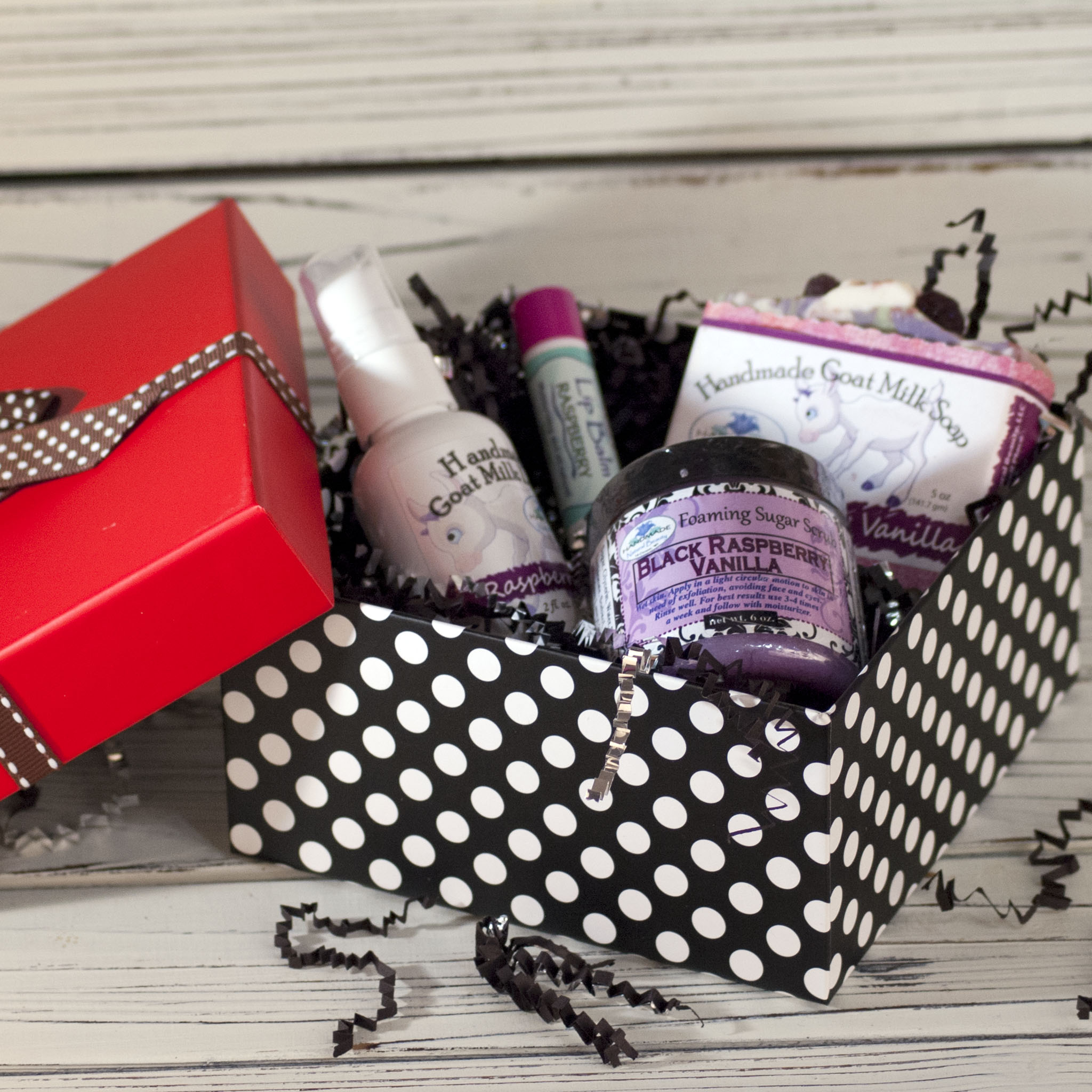 Handmade Soaps from Handmade Natural Beauty
Handmade Natural Beauty started over 20 years ago by Angie (Cavaiuolo) Neyens out of her midwest home. She started selling her natural bath and body products at local craft shows and now also sells online and wholesale to select boutiques and establishments. Approximately 10 years ago, she opened a charming retail boutique which has expanded twice and is located in the heart of historic downtown La Crosse, WI. She now has a spacious production kitchen in the back of the boutique. She lives in La Crescent, MN with her husband, college-age son, and 2 spoiled Shih Tzus. Shop Now.
---
For Stationary Lovers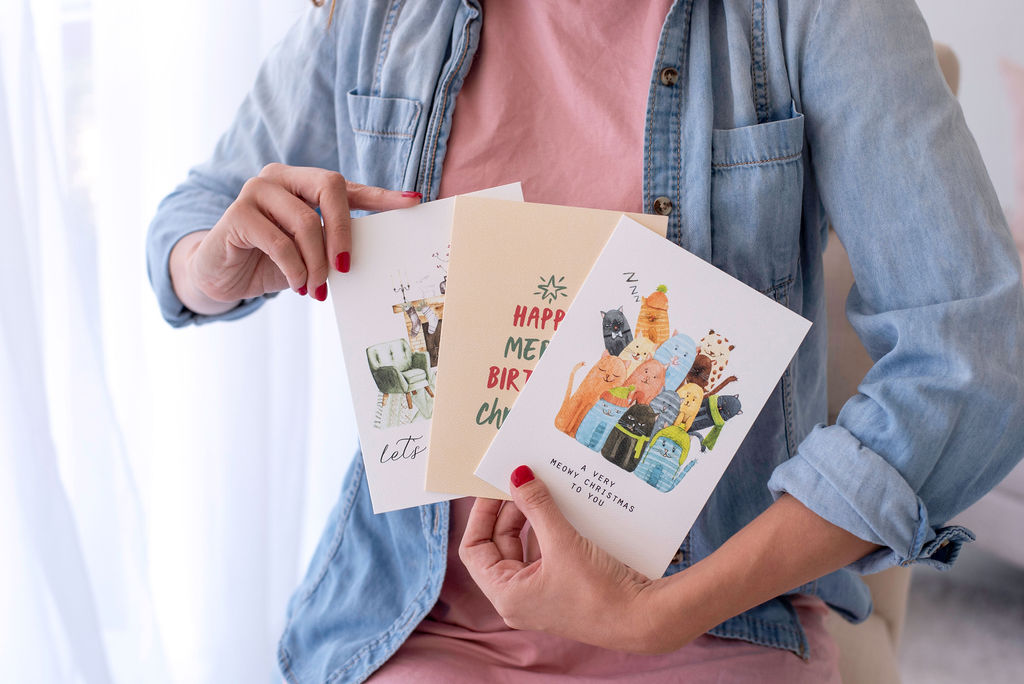 Holiday Cards from Lucky Dog Design Co.
Kayla and her pup Odin are the faces and creatives behind Lucky Dog Design Co., a stationery shop filled with relatable greeting cards, fun stickers, notepads, and gifts. Kayla started hand making greeting cards at the age of 2 and hasn't stopped since. Shop Now.
---
Gifts for Kids
Tooth Fairy Pillow from Madly Wish
Madly Wish is an ode to the fading tradition of tactile memories, of having something to hold, smell, & feel when you want to remember something that's been there from the beginning, woven not only with threads of fabric, but memory. Shop Now.
---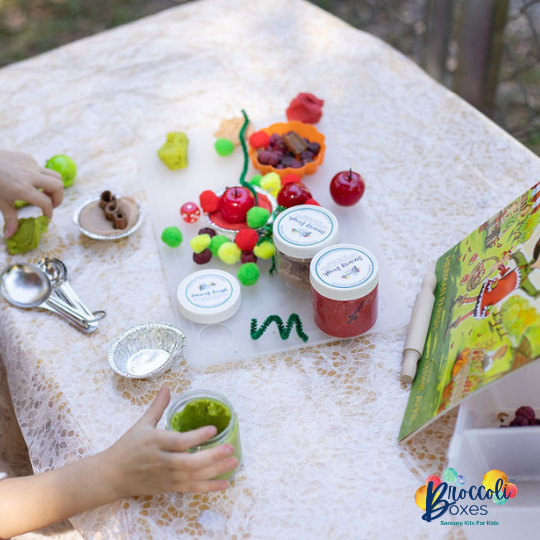 Broccoli Boxes: Sensory Kits for Kids
Broccoli Boxes: Sensory Kits for Kids is a family-owned business with the mission to encourage families and strengthen communities. We do this by providing moms a quick win when they need it most through no-prep sensory play that helps kids learn through play and donating to children in foster care. Shop Now.
---
Gifts for Ceramic Lovers

Teal Dreamer Vase from Sumiware Ceramics
Bri Santo is the founder and designer of Sumiware Ceramics. She is a full-time ceramic hand builder based in San Francisco, Ca, and creates bright and fun home decor to help you bring life and creativity into your home. Sumiware began out of a desire to make joyful and bright ceramics for people who want to live more creatively. The motto at Sumiware is to live creatively and live with inspiration. Shop Now.
"I believe that, in a world that can be full of monotony, we all deserve to have moments filled with color and playfulness, and I hope my pieces help you discover those moments." - Bri Santo, Founder of Sumiware Ceramics
---