Hello fellow Broccoli Box families! I am Jasmine Lebron, founder of Potential Zone. As a former Registered Behavior Technician and business owner with years of experience with children, I am here to help make the transition into the holiday season a little easier for you and your families!
As you know, adjusting to change can be quite difficult for children. Let's dive into some helpful tips to help your little one adjust to a change in schedule, diet, louder music, or an increase in social events.
1. UNFAMILIAR FOODS
Now let's dive into what to do when there are a ton of unfamiliar foods and an absence of their go-to foods. Don't worry! It's common for picky eaters to eat their favorite three things daily.
Want to introduce new foods and textures to their diet?
Here's what I recommend: Place unwanted foods and textures near their plate during meal times. A client's mom taught me this super cool trick! Most kiddos will take gross and new foods off their plate so you can present these on a second plate if needed. Having these new foods in close proximity allows them to explore and gain the confidence to try them. Watching a mom use this trick, I have seen her little one take a nibble of foods he never wanted before. This independence and freedom to explore during the holidays might be a great idea for a particularly picky eater!
Always keep a little stash of their favorite snacks for events. It will be hard to introduce new foods in an overwhelming environment with several people around. When their go-to meals aren't immediately around, pull out their favorite snacks. I'd love to know what you think, shoot me a message about your results at jlebron@potentialzone.org.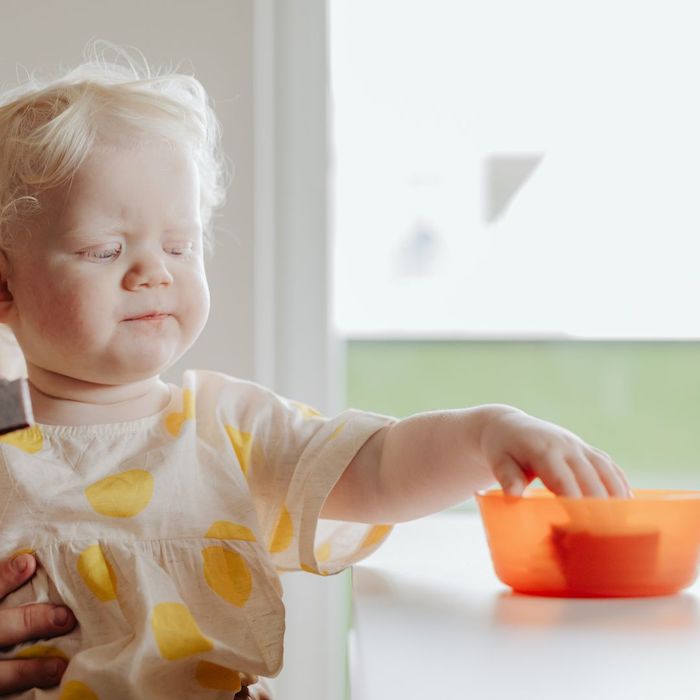 ---
2. SENSORY REGULATION/EXPECTATIONS
Here are a few techniques I used as a Registered Behavior Technician (RBT) that may help during the holiday season:
First/Then:

This is a great technique to get your kiddo to complete a demand. For example, you could tell your child FIRST to clean up then you can get your iPad. Almost too easy right?
For those that haven't tried this technique before; it is best to introduce it with more minor demands. Such as, putting their dish in the sink before playing outside. I recommend practicing this at home before practicing it outside of your home.

Set expectations within the home that you want your little one to follow in other settings

. Once this skill is mastered, you can utilize it at holiday events.
Try adding sensory output opportunities

before

dinner and events for our active and busy-body kiddos. Get them moving and playing! Find what works best for your little one and go from there. It can range from playing with portable Broccoli Box jars or playing freely outside for a few minutes. Sensory regulating activities before dinner or quieter gatherings can help kids

sit for more extended periods of time and decrease distracting behaviors.

Here are some

mess-free

sensory toys for kids: sensory tubes, mini squishmallows, squishy stress balls, pop-its, and Montessori busy boards.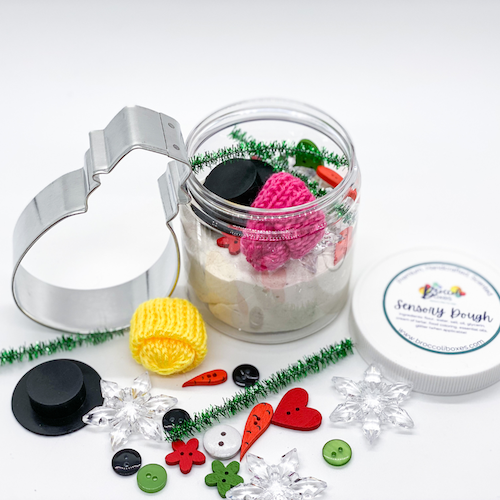 ---
3. CHANGE OF SCHEDULE
What should parents and families do with a change and lack of structure/schedule?
First, determine what activities and comforts are non-negotiables. It's critical to provide access to these in overstimulating and eventful environments. Try to maintain a sense of normalcy amid the holiday! Don't hesitate to talk things out with your little one either. Explain why they are going to bed past their bedtime or why there are sweets everywhere. You could even frame these changes in their schedule as "Christmas/Thanksgiving traditions". Find fun and engaging ways to get your children on board with the ever-changing nature of the holidays. This will help them develop skills needed to adjust to change in the future. It will also assist children with the ability to distinguish when certain activities and behaviors are appropriate. This approach is very similar to the "inside/outside voice" technique.
---
4. OVERWHELMING SITUATIONS
Here are a few tips I use when introducing my clients to new environments:
Adding pressure to greet strangers can increase anxiety for our loved ones so here are a few tips that might help!
As a special needs advocate and teacher, I often give my clients the opportunity to opt-out of greeting people if they are overwhelmed. This helps children develop self-advocacy and communication skills needed for future uncomfortable situations. As parents and caregivers, it's our job to model social skills and provide space to process a new environment.
Here's another tip that might help: Have sensory toys on hand for your children. Greeting others can be overwhelming and exhausting. Having something that can assist with self-regulation and sensory output after overwhelming situations can change the tone for the rest of the event. My advice to families is to find what works best for your child! This will help teach your children how to navigate stressful situations. These skills and accommodations can have a lasting impact on their adult lives.
---
5. LOUD NOISES AND SENSORY DISTURBANCES
My mom is the kind of person that played Christmas music on November 1st! Loud and cheerful every single Saturday. For some people, this brings them total joy. For others, it can be quite a stressful time of year. Stores are jam-packed, music is blasting everywhere, and family games can get rowdy.
Here are some tips that might be helpful for children with sensitivity to noises:
Try explaining to your kiddo if noises become overwhelming, reach for their headphones and play some calming music.

Sound therapy

can be a great way to help little ones tolerate loud environments.

Teach your children

before

an event what to do when feeling overstimulated or upset. Children need assistance recognizing what to do when upset. It's difficult to explain to them in the middle of a meltdown. I recommend going over emotional regulation tools before entering an event. After a meltdown and successful cool-down period, remind them about the coping tools. This does take time and practice but over time your little one will learn how to cope with their emotions and environment.
If you notice your little one is becoming overwhelmed by the environment, take them outside for a walk or play in a quieter space. Observe how your child is feeling throughout the event. Remove them from an overwhelming space

before

a meltdown and anxiety occur. Once in a safe space, explain to your kiddo it is appropriate to step aside if things are too hectic and stressful.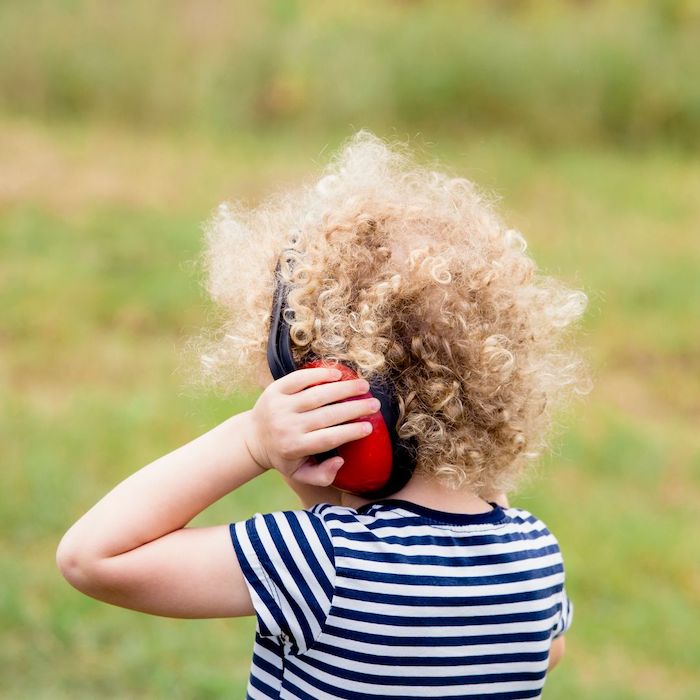 Holidays can be stressful for everyone! But this is a great opportunity to teach your kids real-life skills to succeed in the real world. You can follow Jasmine on Instagram at @potentialzone for more ways to help your children navigate the holidays!